Let's make your dreams come true
Whether it's a residential or commercial interior, we have mastered the art of creating stylish interiors through approachable luxury design.
Design Consultation
from $400
After our initial Discovery Call, we recommend a Design Consultation. This is a one hour in-person meeting to discuss your vision, establish your priorities and provide initial insights.
The Design Consultation is a vital step in the process. It gives us the opportunity to see the space, answer any questions you may have and determine if we are a good fit for your project.
Following the meeting, we will provide a customized proposal outlining design fees, furnishings investment, project timeline and payment schedule.
Let us handle all your design needs
Creating a stunning home or commercial space shouldn't be stressful or overwhelming.
Details Matter
We take the time to learn about your history, passions and experiences. Those uniquely personal elements are then woven into your design.
Straightforward Process
We understand that the design process can seem daunting. By breaking it down into manageable stages, we ensure that your vision comes to life.
Clear Communication
We believe all great partnerships are based on clear communication. You will understand what to expect every step of the way.
Beautiful Outcomes
Ultimately, it's about you. We deliver spaces that are beautiful and enrich our clients' lives.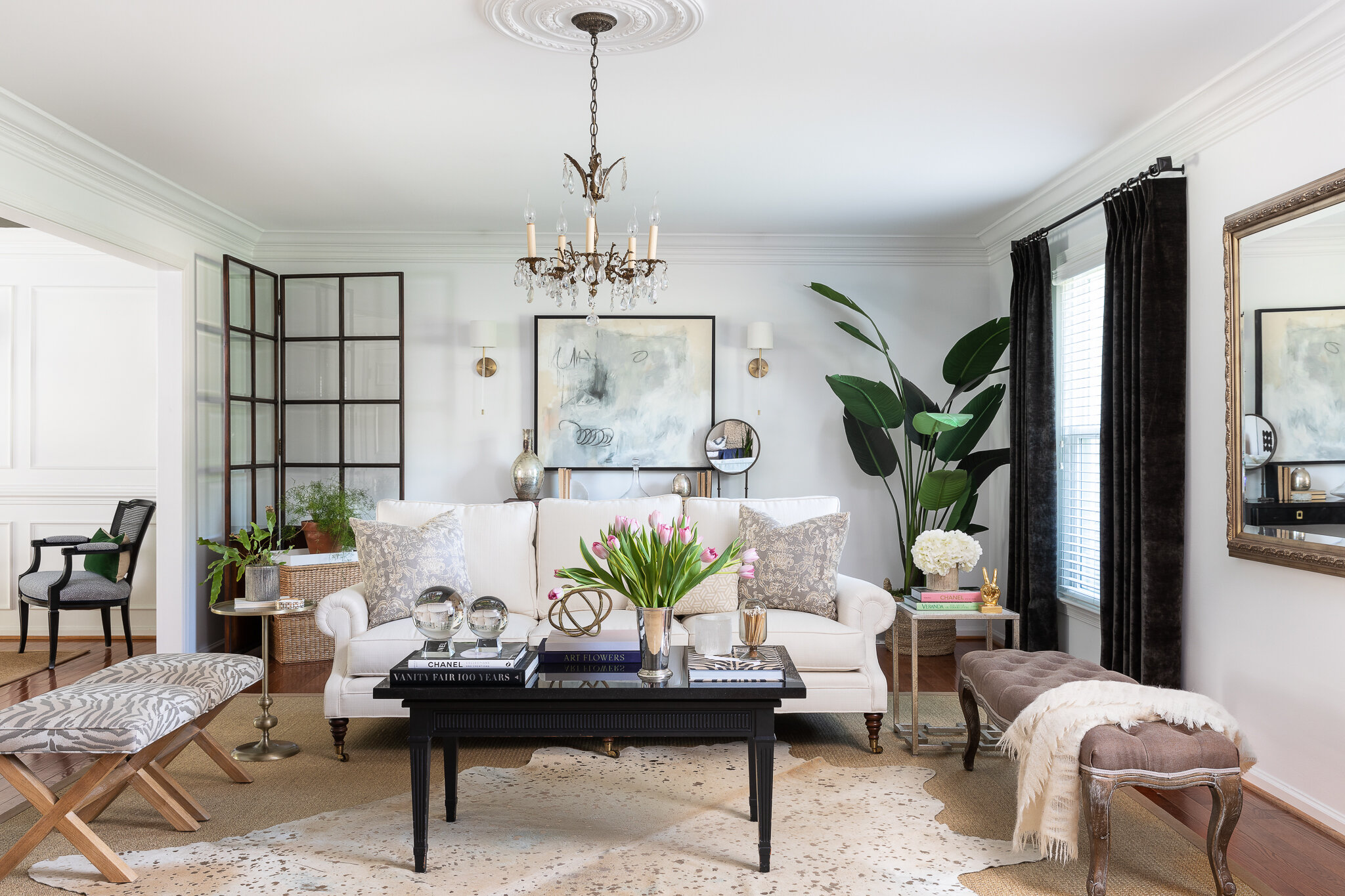 Full Service Design
from $5000
Every aspect of the design process is carefully handled from start to finish.
We'll establish your aesthetic and lifestyle needs with a collaborative inspirational review. After creating the floor plans, conceptual and final designs, we'll begin sourcing all items within the approved budget. We'll manage the entire process from purchasing and tracking to warehousing and delivery.
When your installation day arrives, our team will install all items, and style the space ahead of your big reveal.
Meet Kristen Bonney-James
See how Kristen's background in fashion informs her timeless design philosophy which blends style, function and comfort.
What clients say about us
Hear how KBJ Interiors has brought dreams to reality for clients across homes and businesses.