Sophistication and Comfort
Designer Kristen Bonney-James of KBJ Interiors blends comfort with chic sophistication in this beautiful home in Vienna, VA.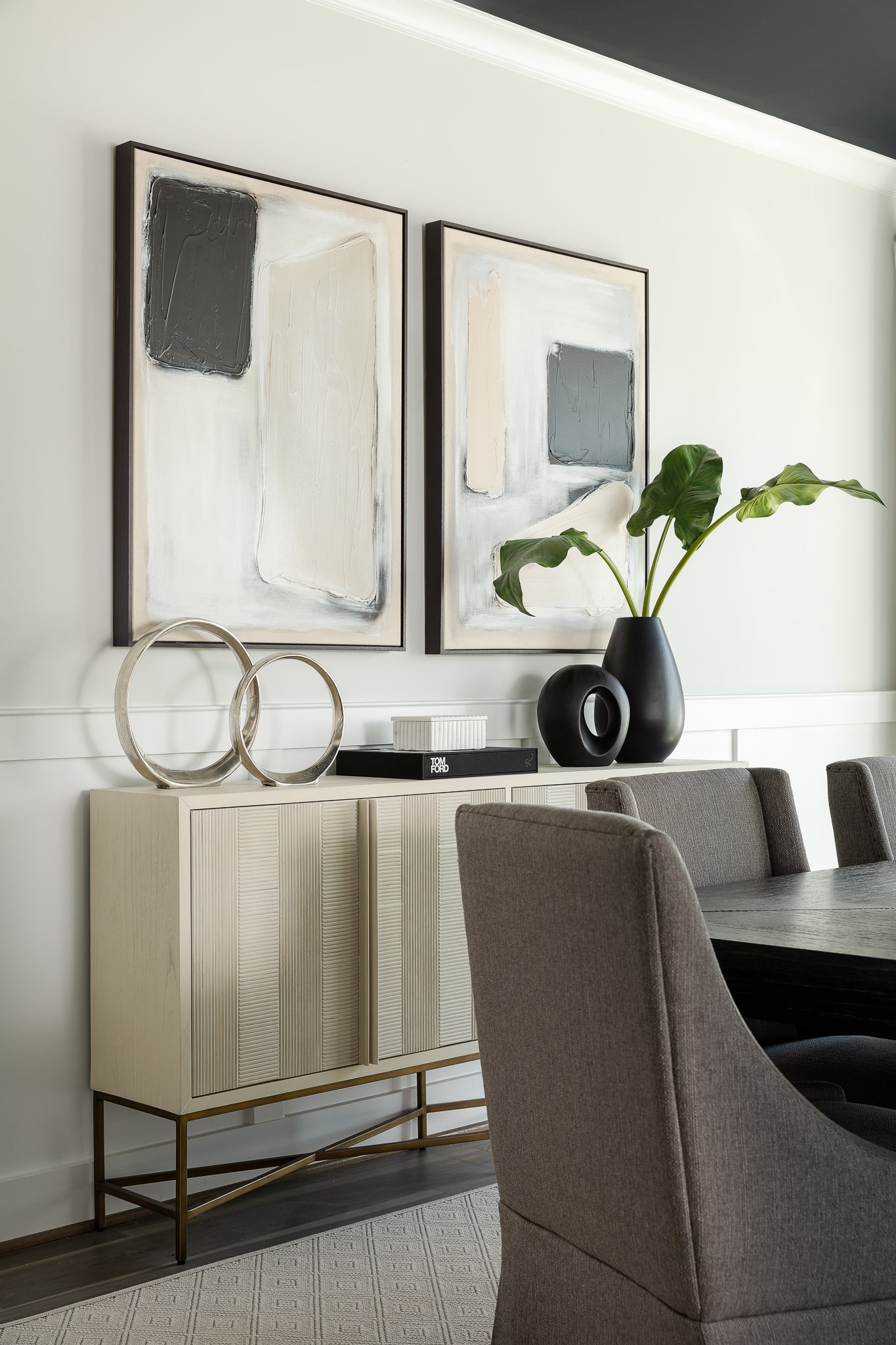 Dining room sideboard, paintings and decor
Introduction
When Kristen's clients started building their new house they wanted to create a home that suited their family's lifestyles and reflected their personality. The goal was to create a stylish and sophisticated space that was both comfortable and practical.
Throughout the construction process they felt completely overwhelmed by the number of decisions that needed to be made. They knew what they liked but they didn't know how to put it together or how to create a cohesive feel throughout their home. By providing them with a clear picture of the final design, Kristen was able to help them make informed selections.
"By attending the electrical walkthrough with the homeowners and builder, I was able to offer solutions to problems the homeowners were not thinking about. In this case, we added some floor outlets so my clients could have table lamps for reading without messy cords stretched across the room."
What sets KBJ Interiors apart is the tailored process and belief that details matter in a way that's beyond what one can see, touch and feel.
A Color Story
We take the time to learn what inspires our clients. This discovery stage allows us to define their style and include unique, meaningful elements derived from their lives and experiences.
"We created a color story that is woven throughout the first floor in a subtle and sophisticated way creating a cohesive look throughout the home."
The client requested a living space that could be used for both everyday lounging and entertaining guests. With that in mind, Kristen emphasized stylish pieces that also provided comfort. The sofa has clean lines for a polished look, yet provides much desired comfort. The swivel chairs are great for multi-functional spaces. They provide extra seating for watching TV and create a flow by connecting open plan spaces.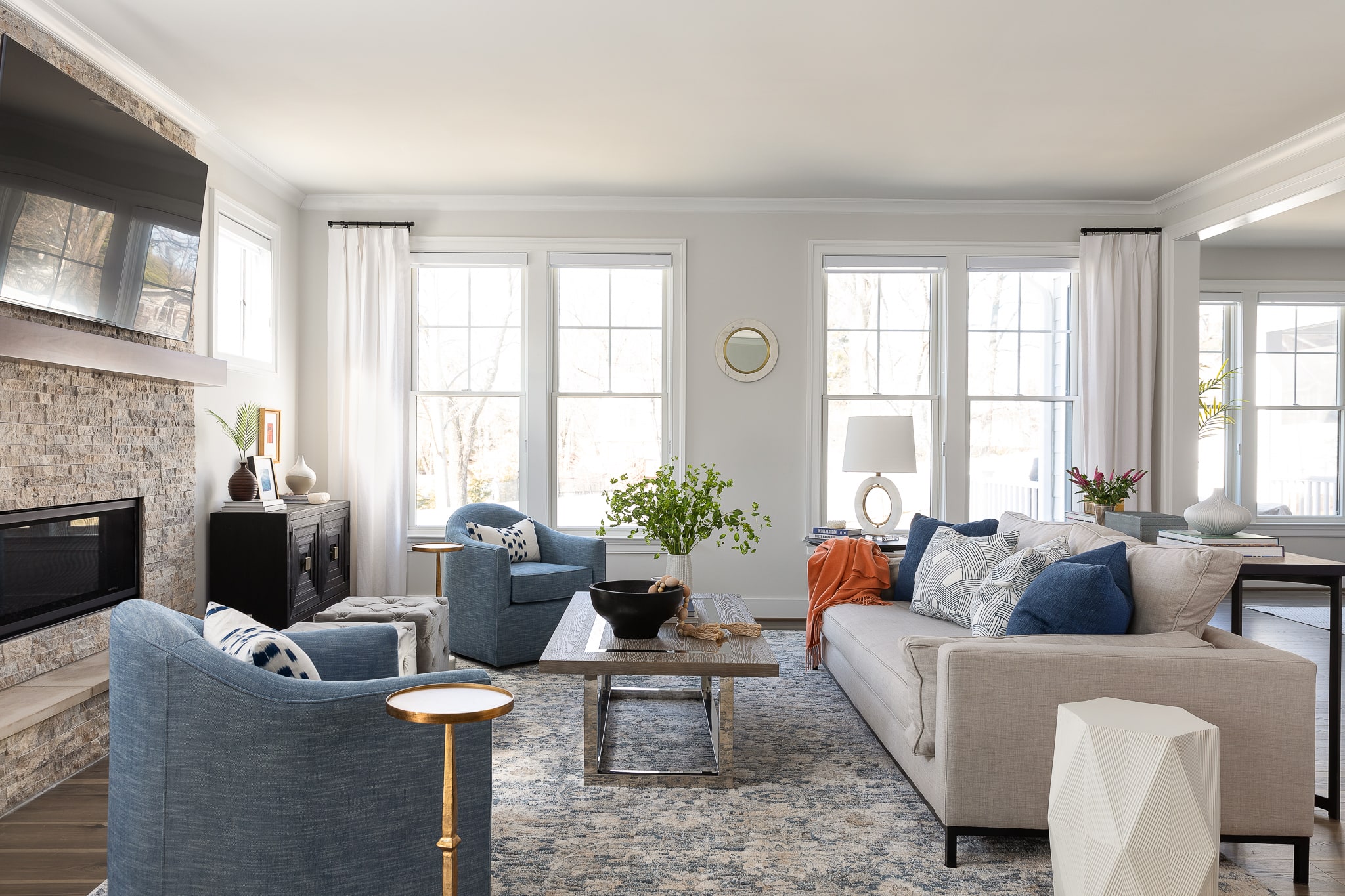 Living room design, colors and decor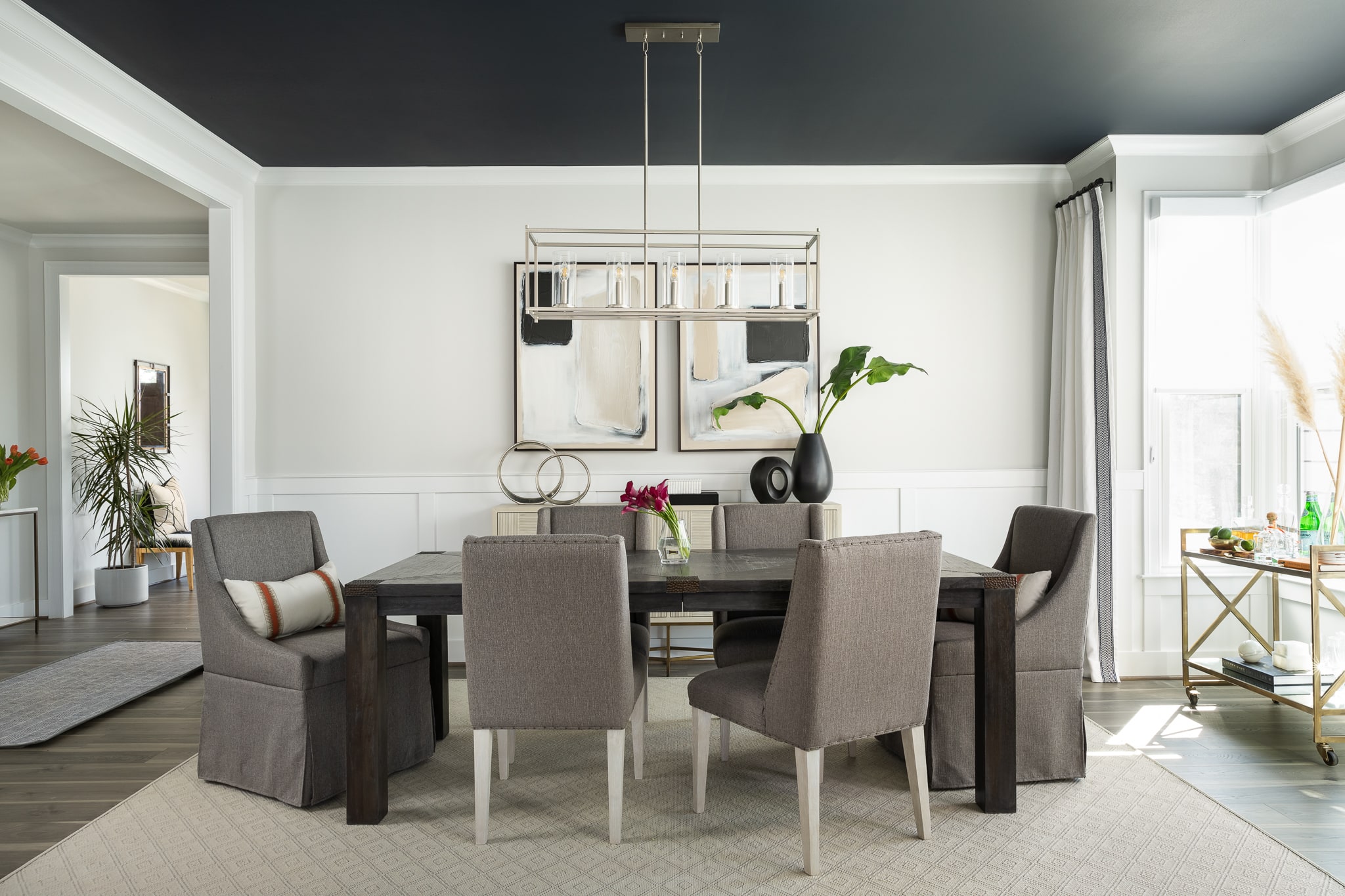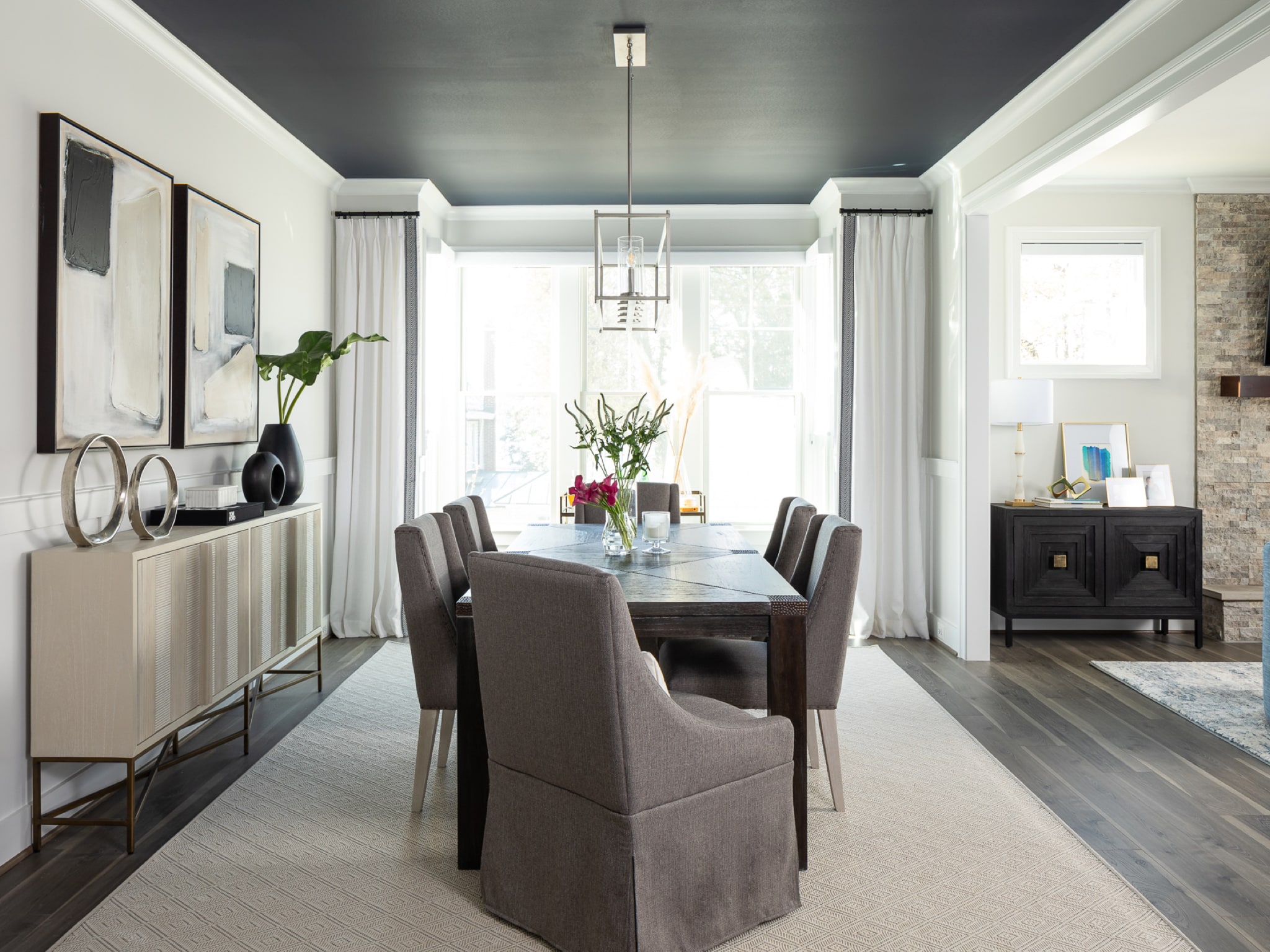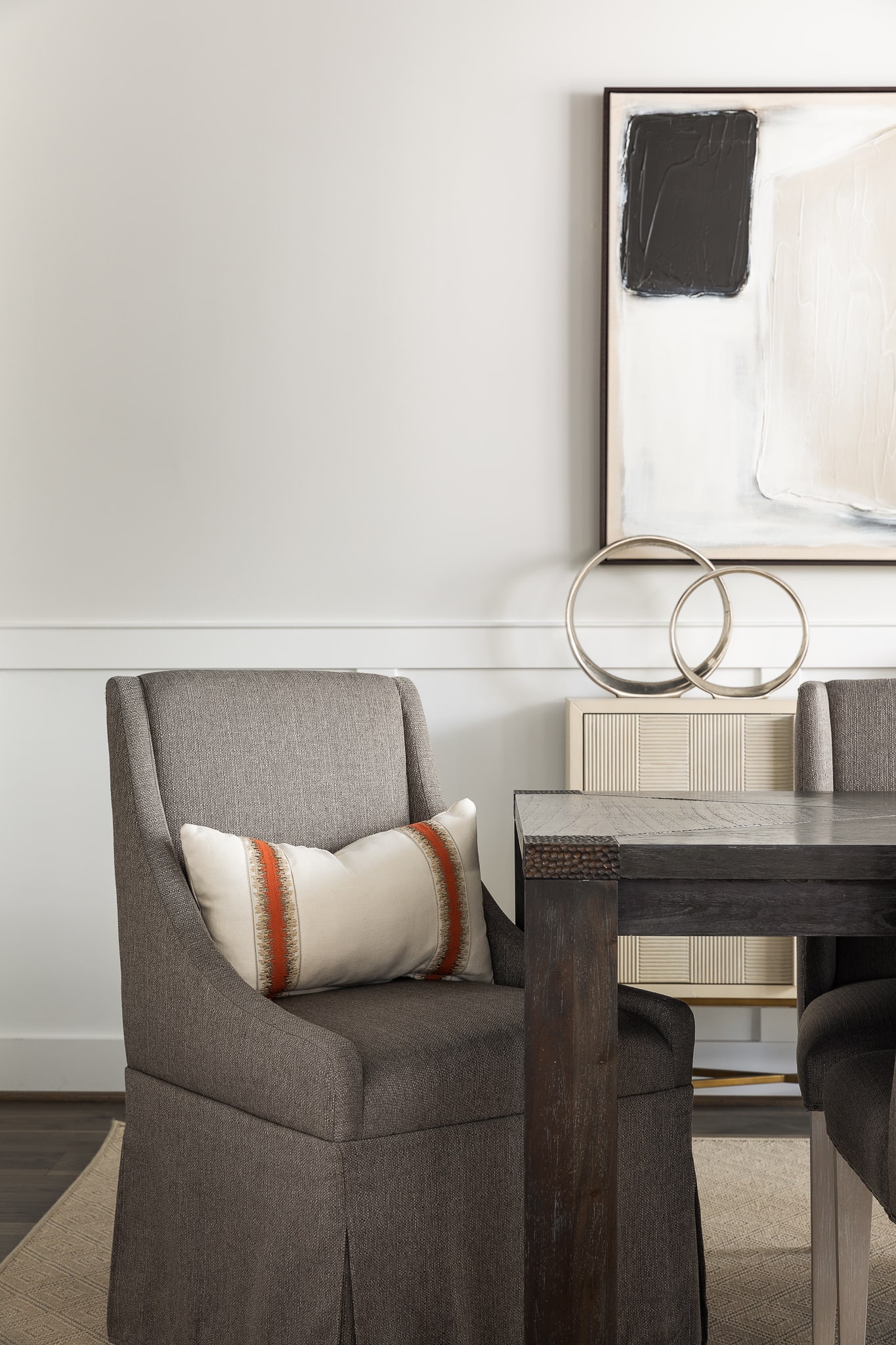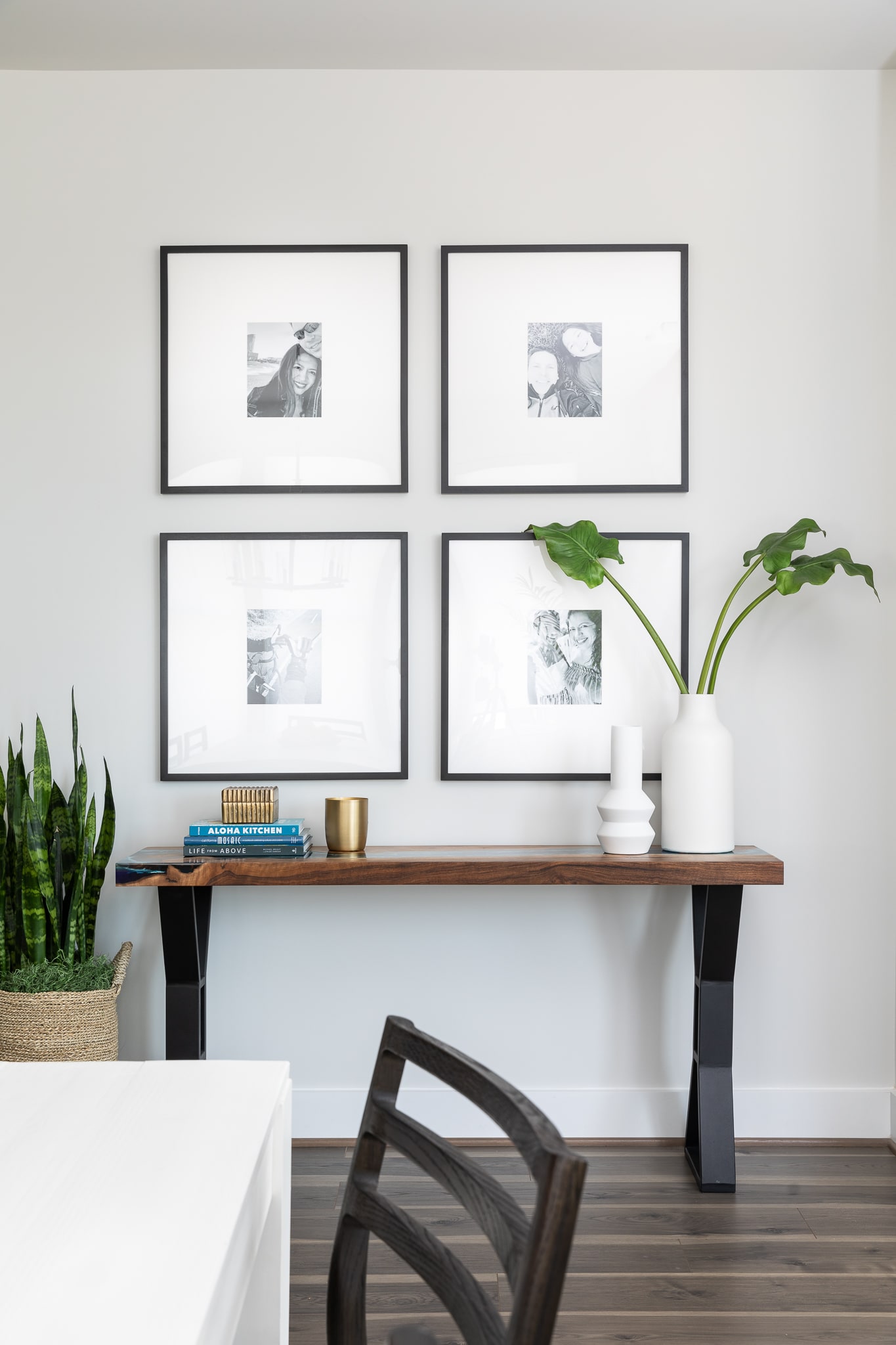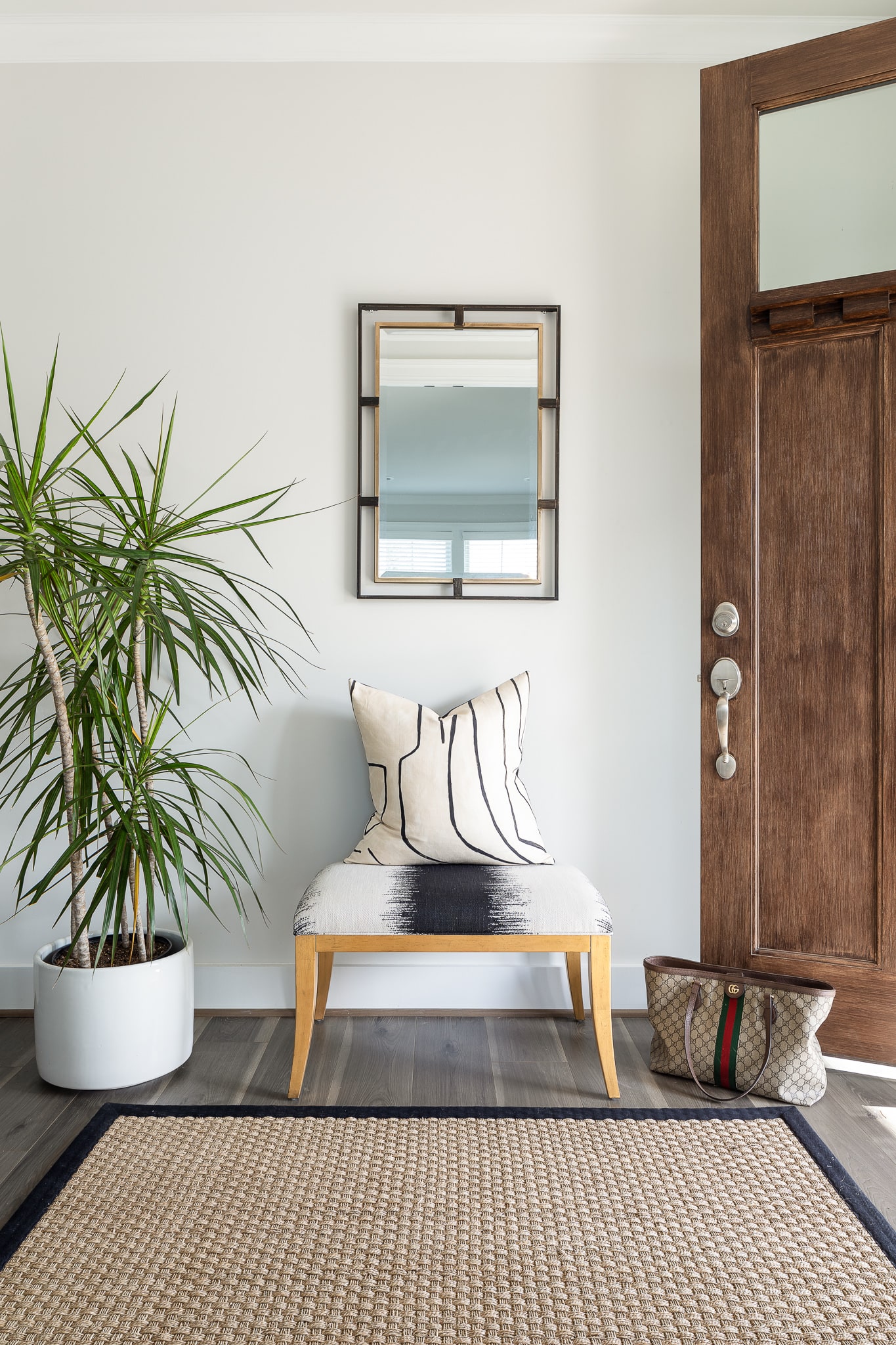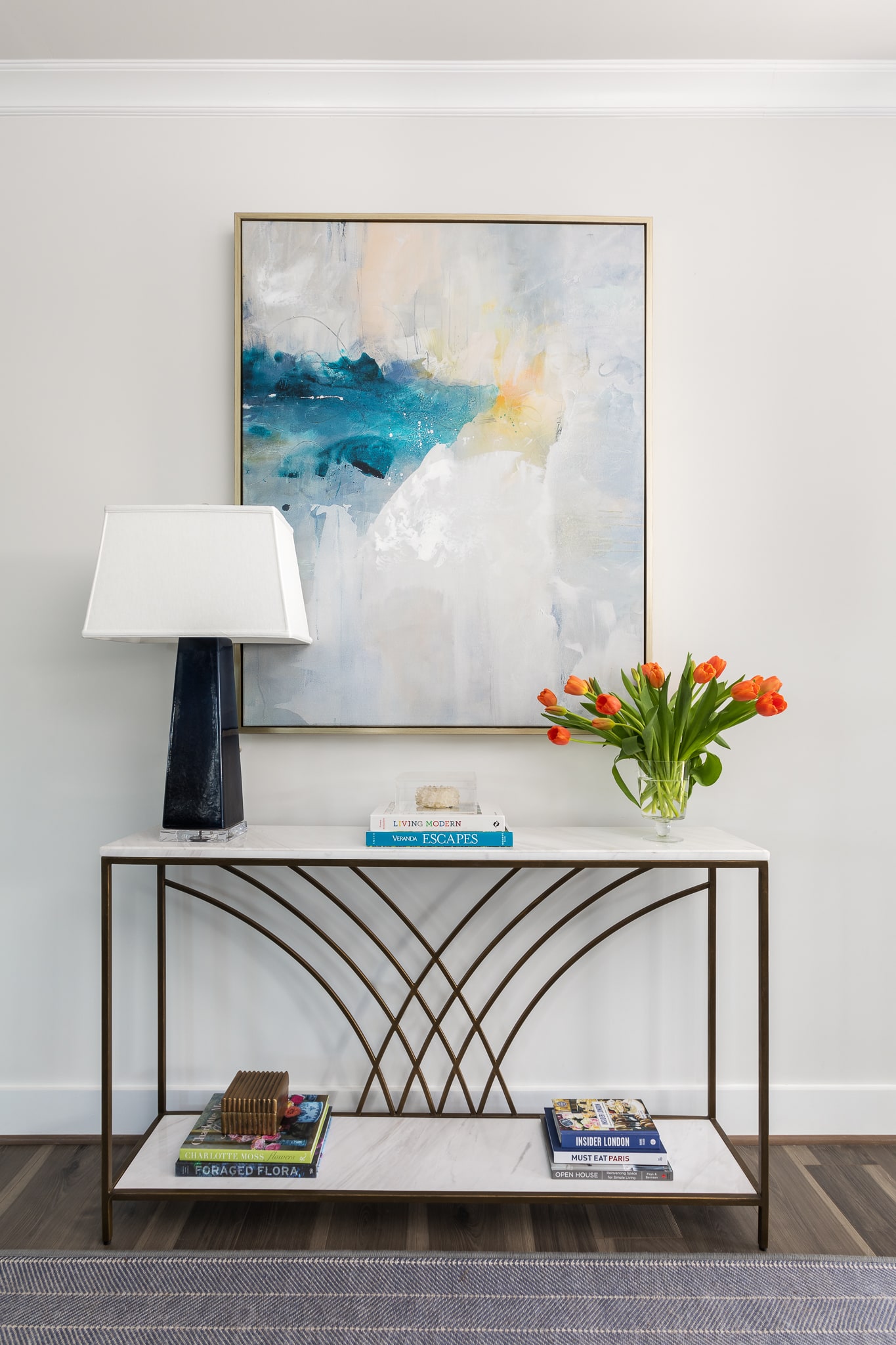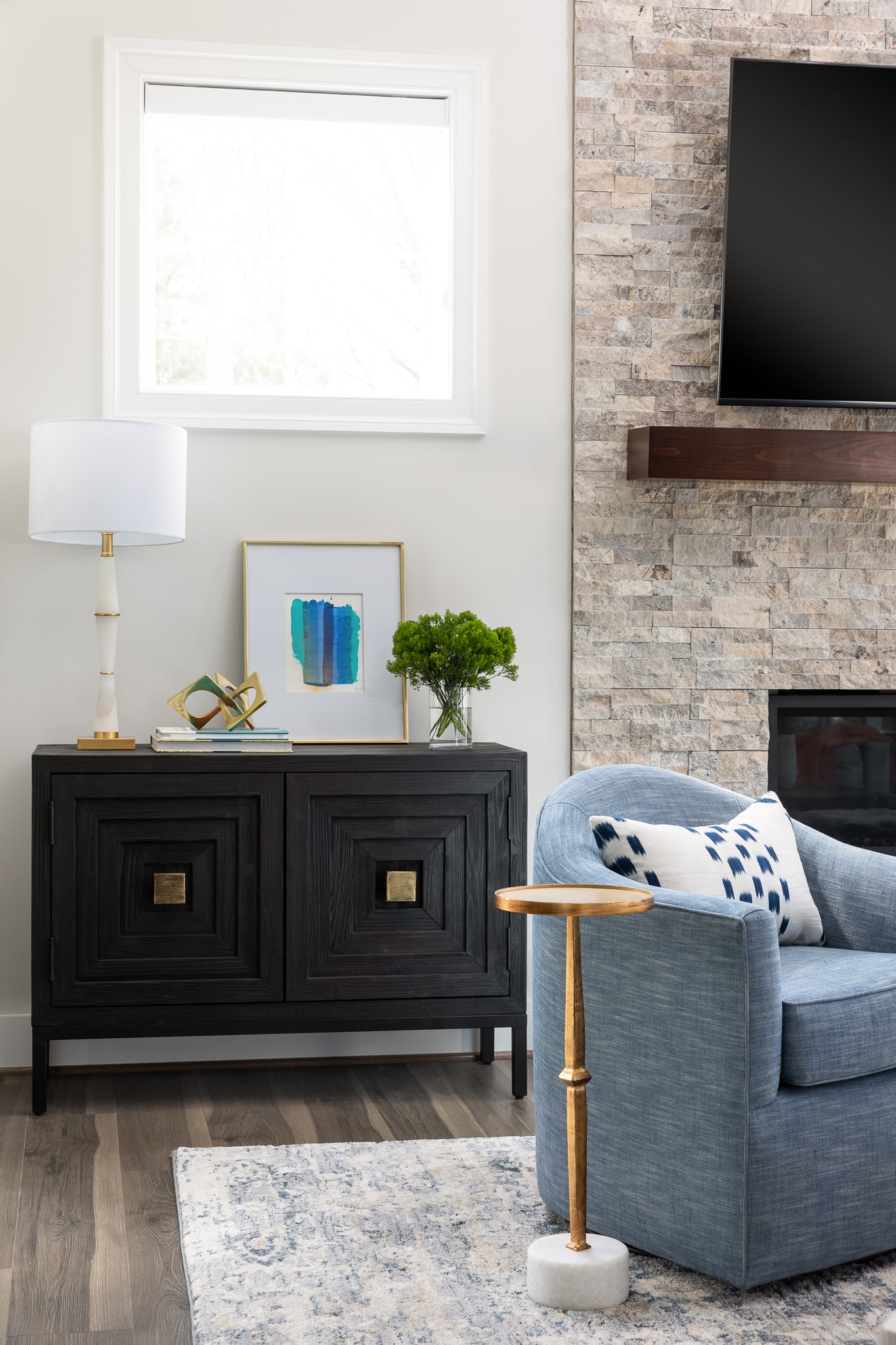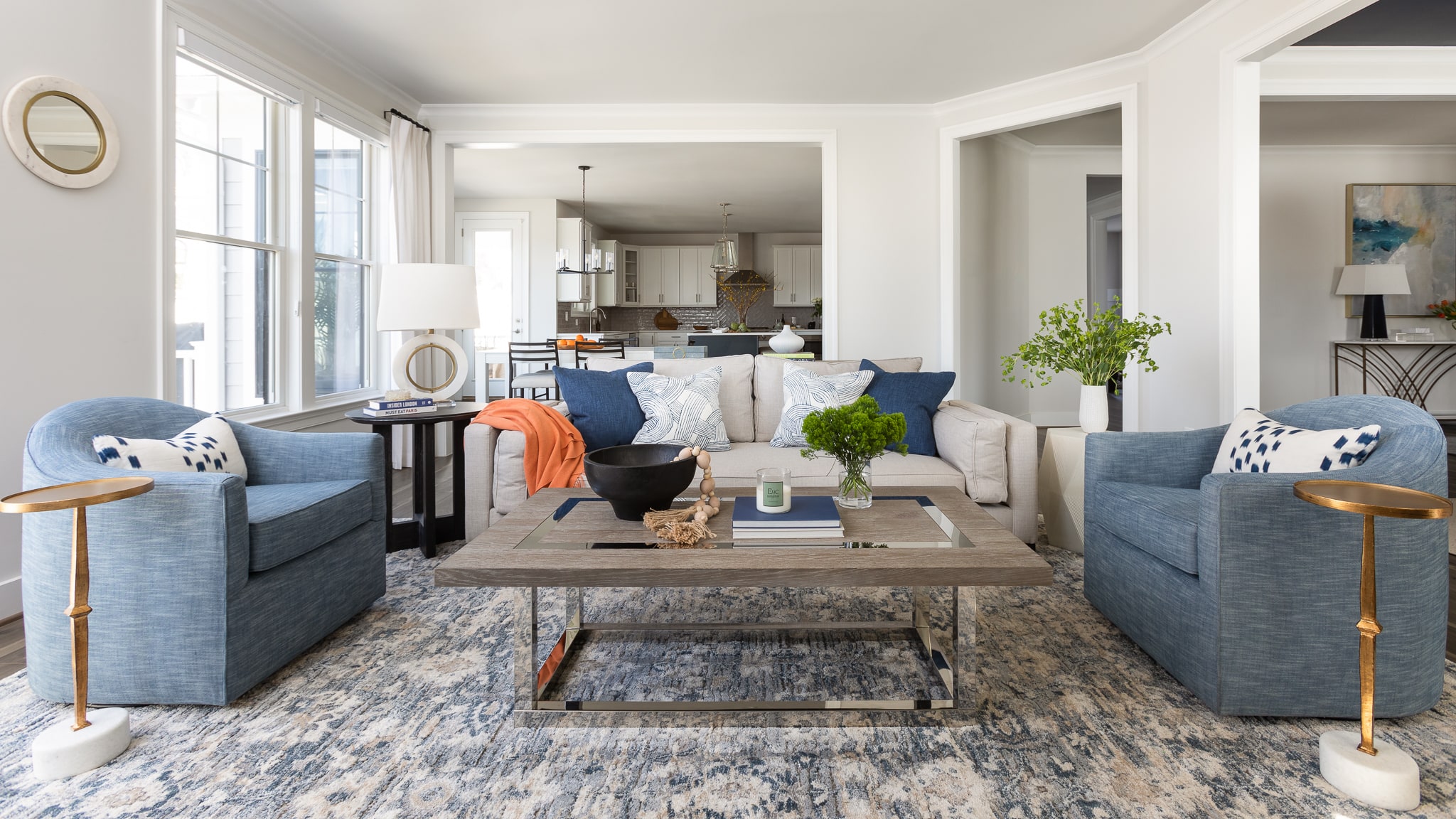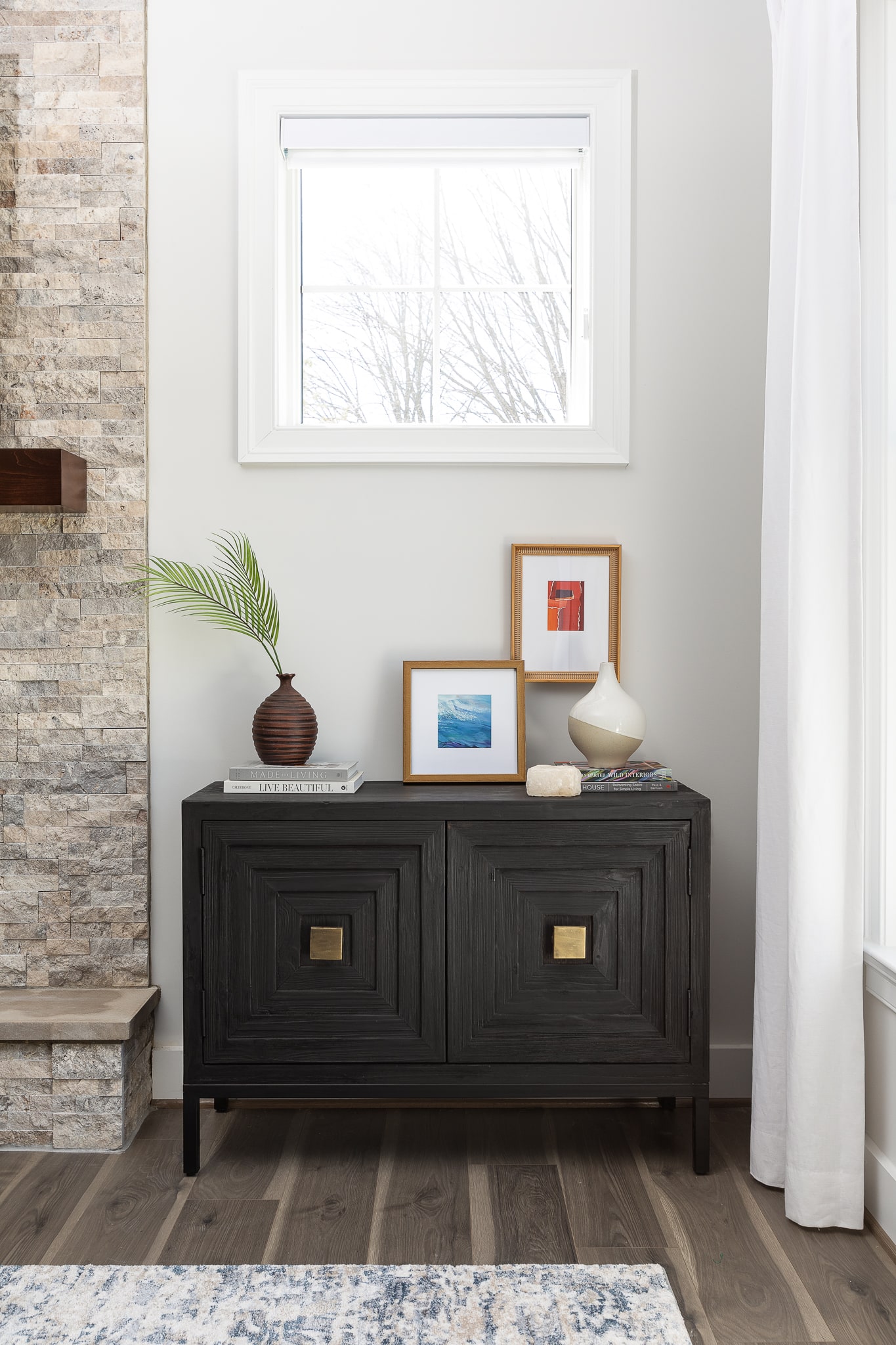 How We Got Here
During the construction process, KBJ Interiors created different design concepts that allowed the new owners to envision the space before it was completed — providing much needed peace of mind.
"The benefit of hiring a Designer early in the construction and renovation  process is that you have someone on your team who is thinking about the functionality of the space and the future floor plan."
Oftentimes, the functionality of a space is limited by a poor electrical plan and the decisions that have already been made. Changes after the electrical is in place can be messy and expensive.
Involving Kristen in the electrical walk through ensured that all floor and wall outlets were supporting the overall room design.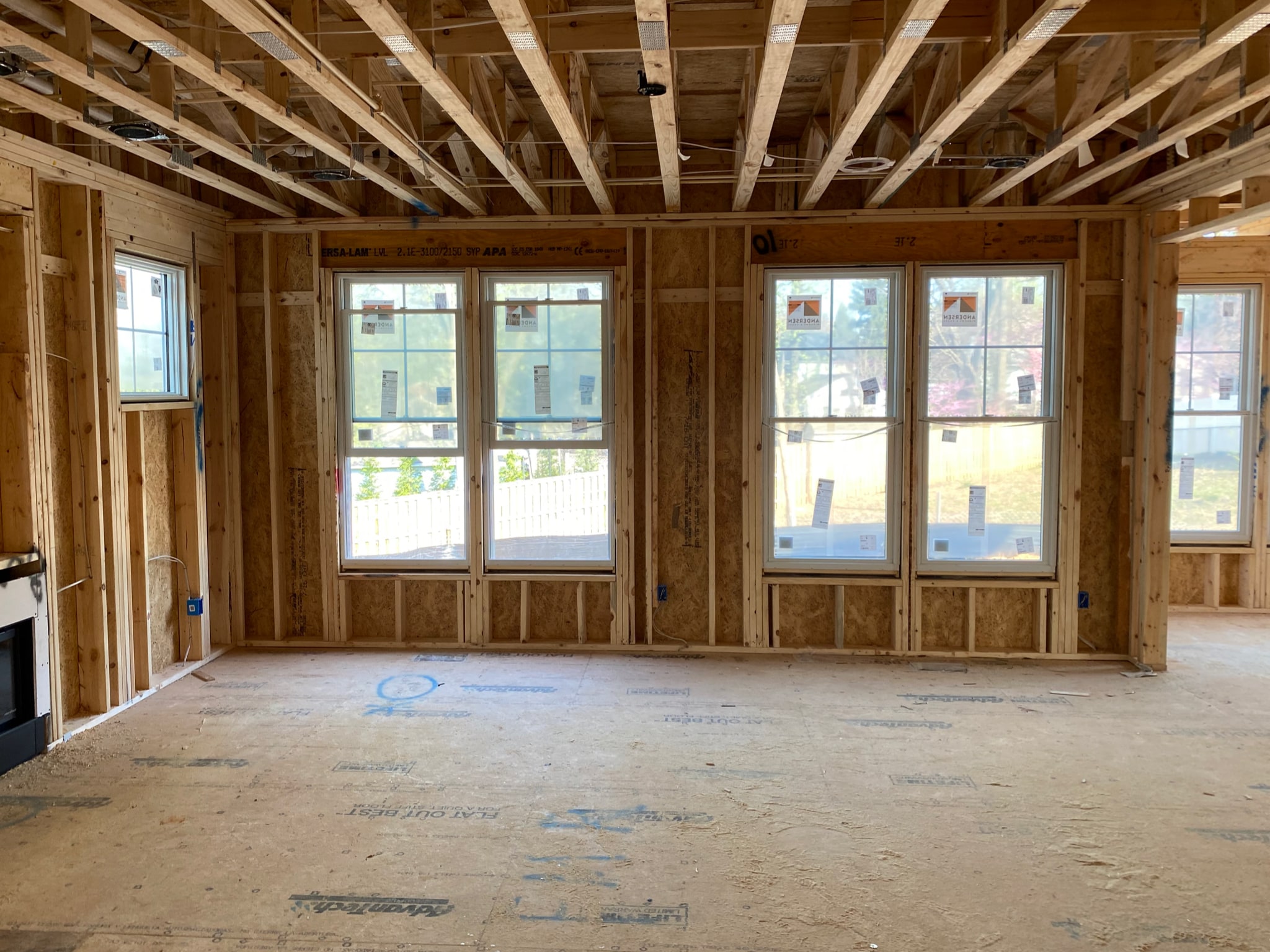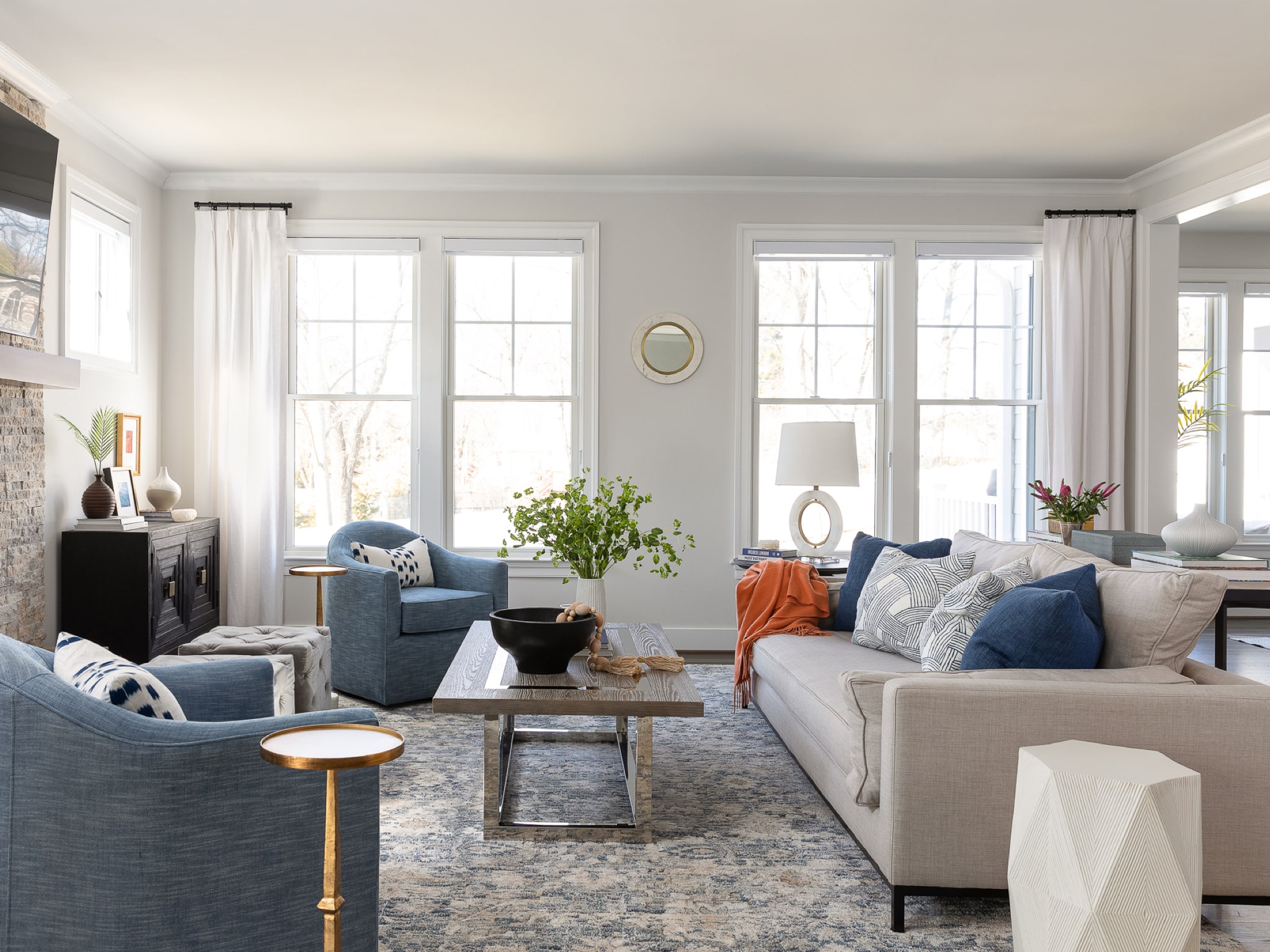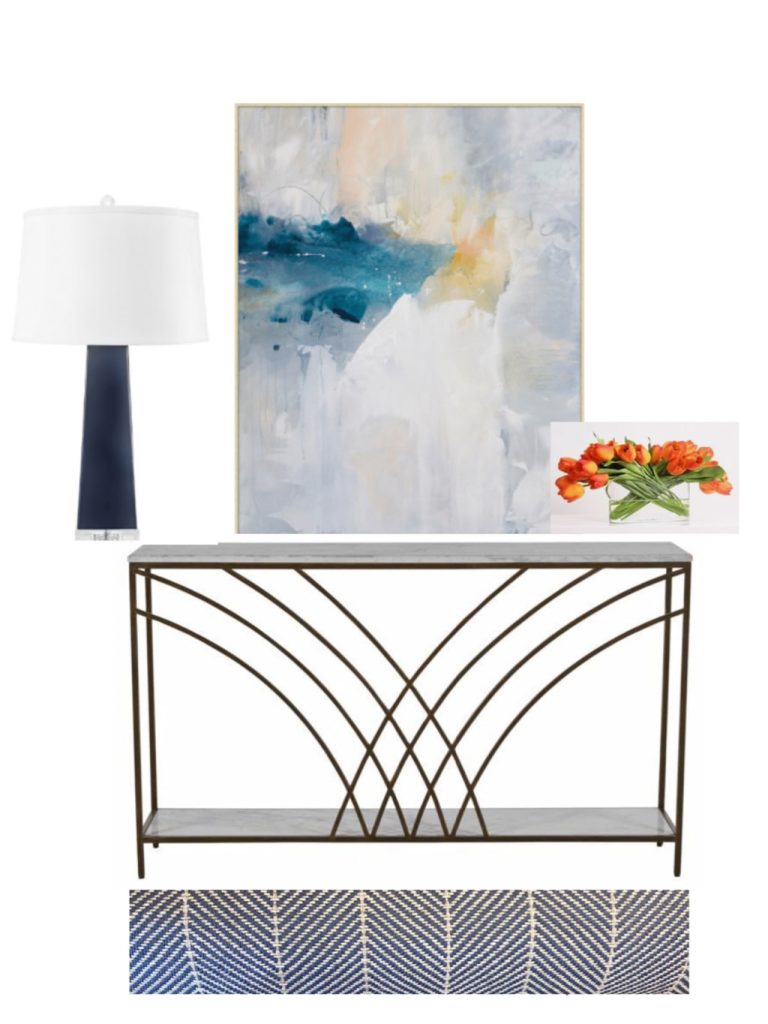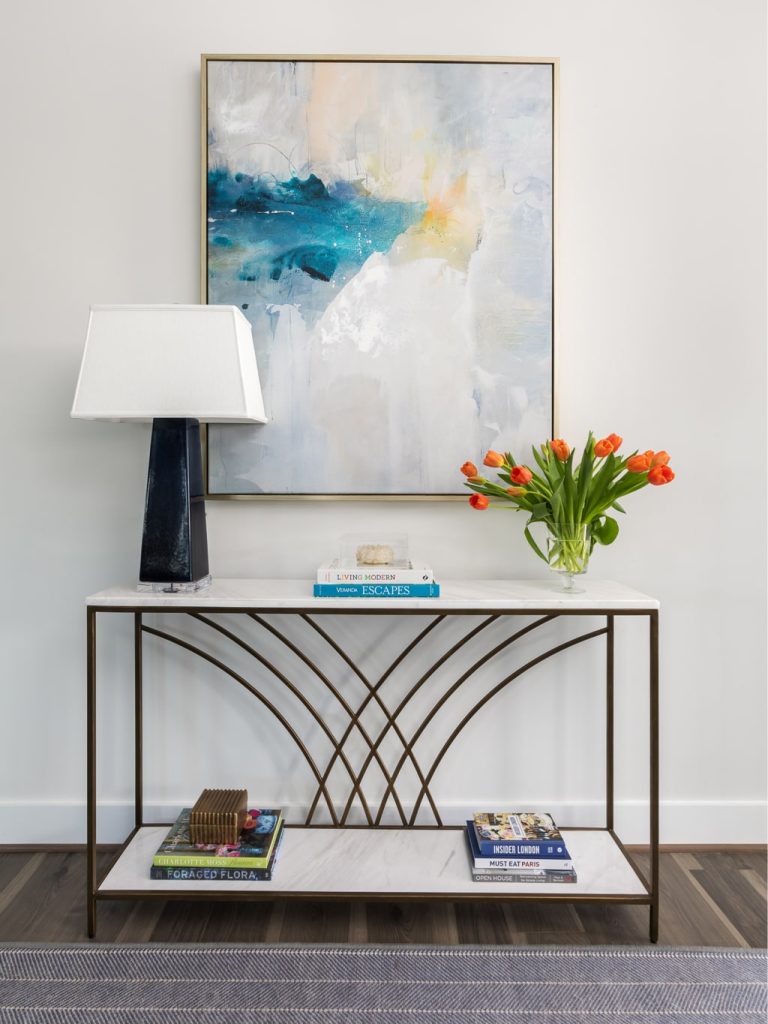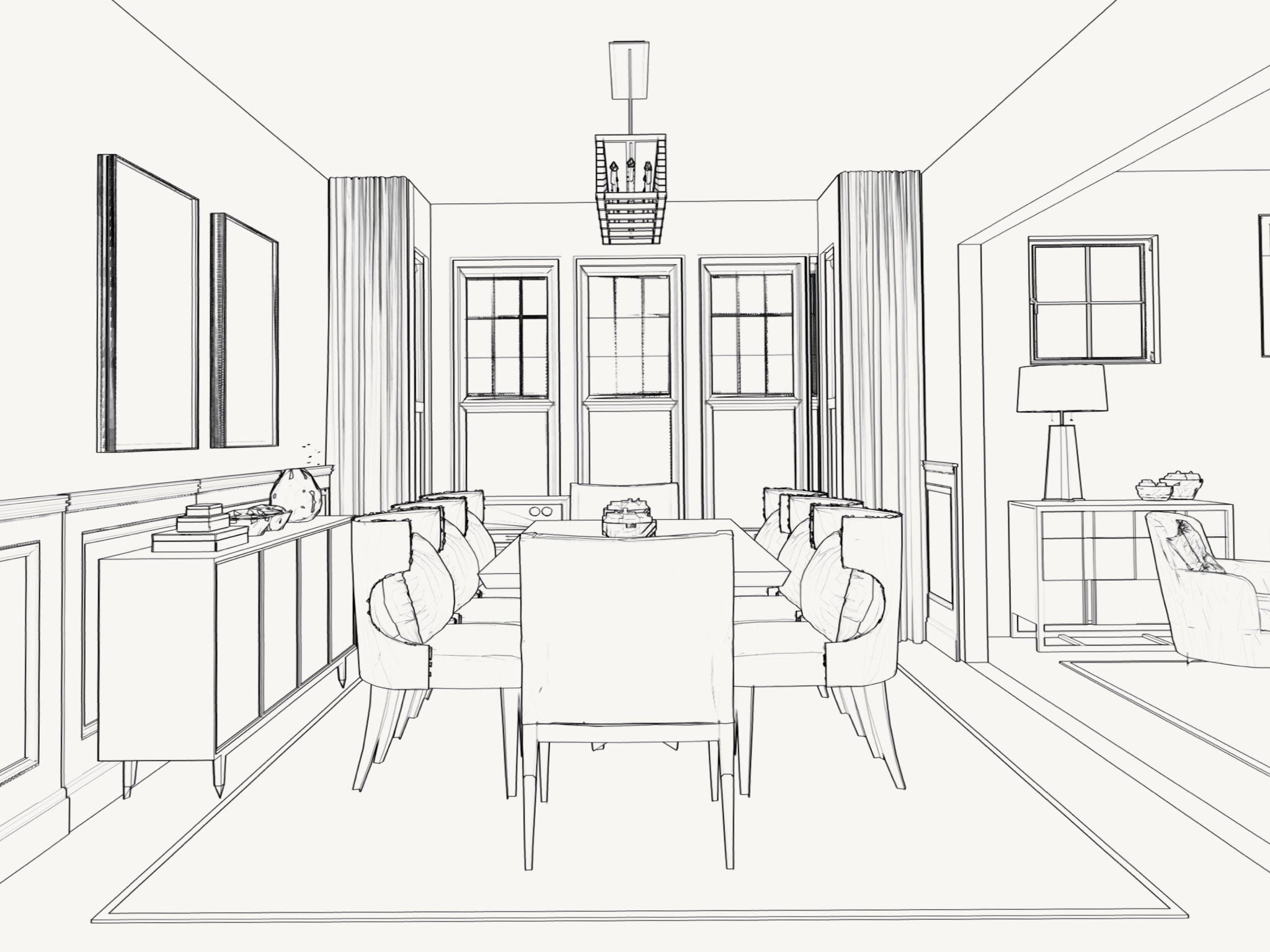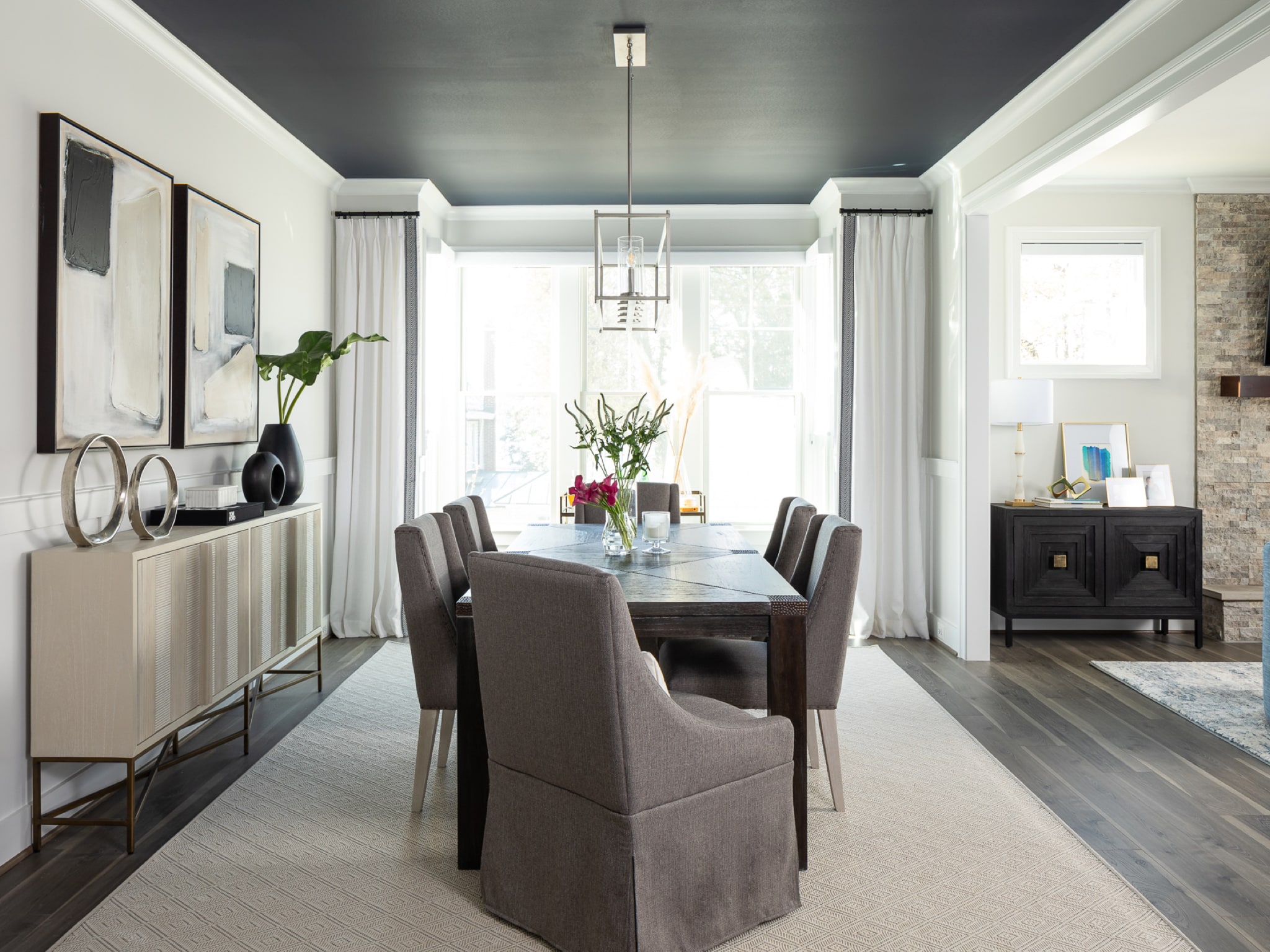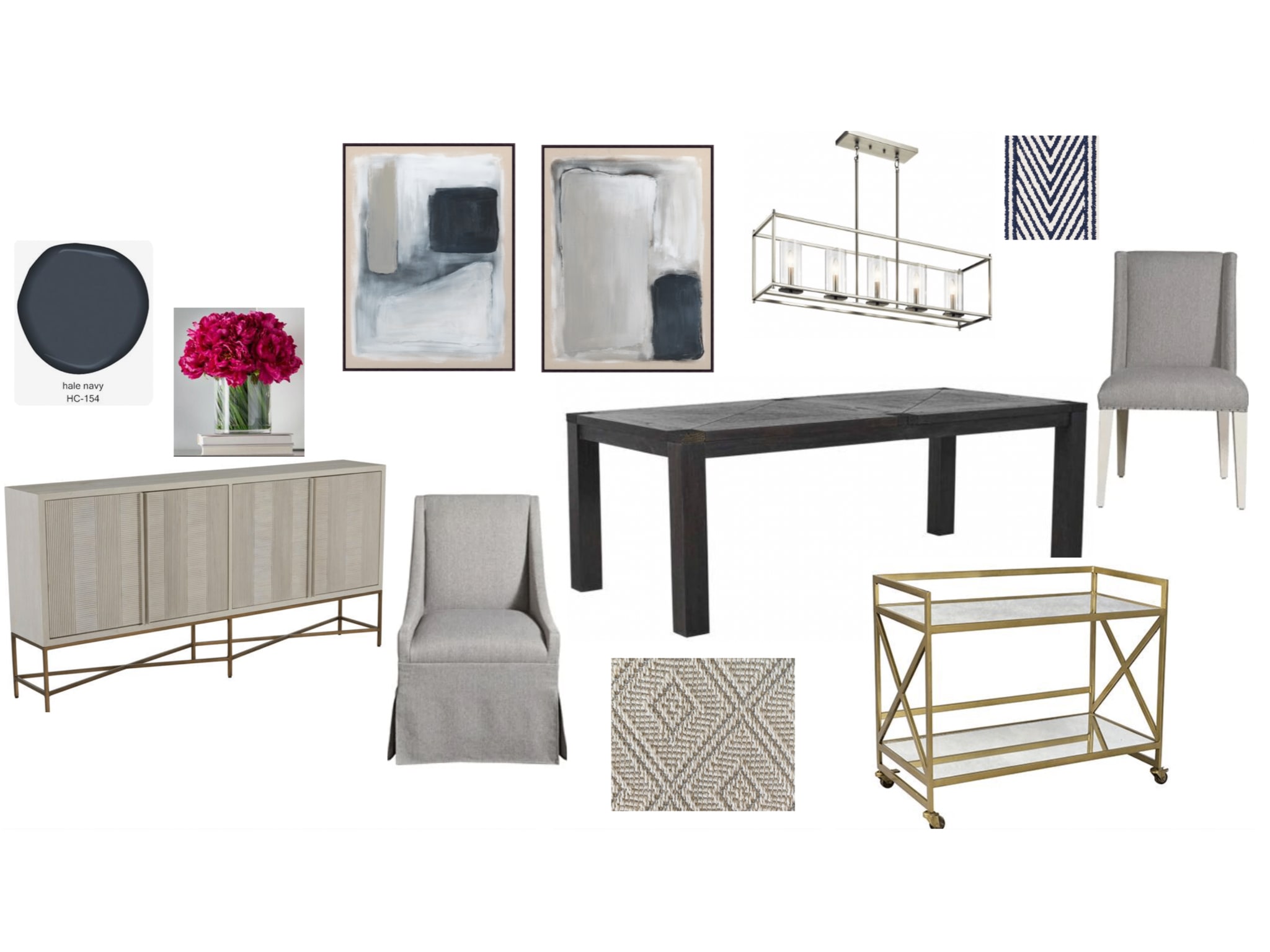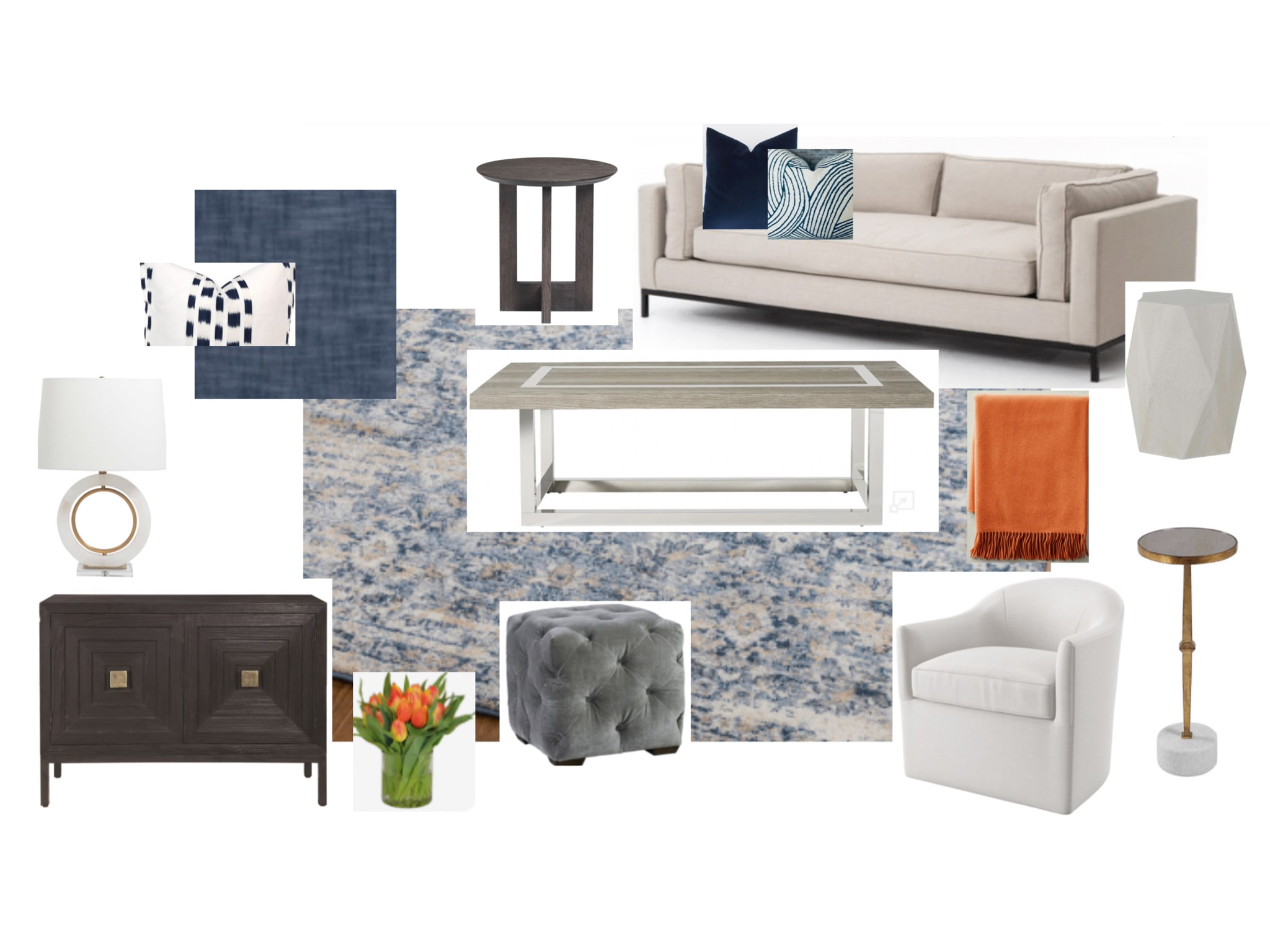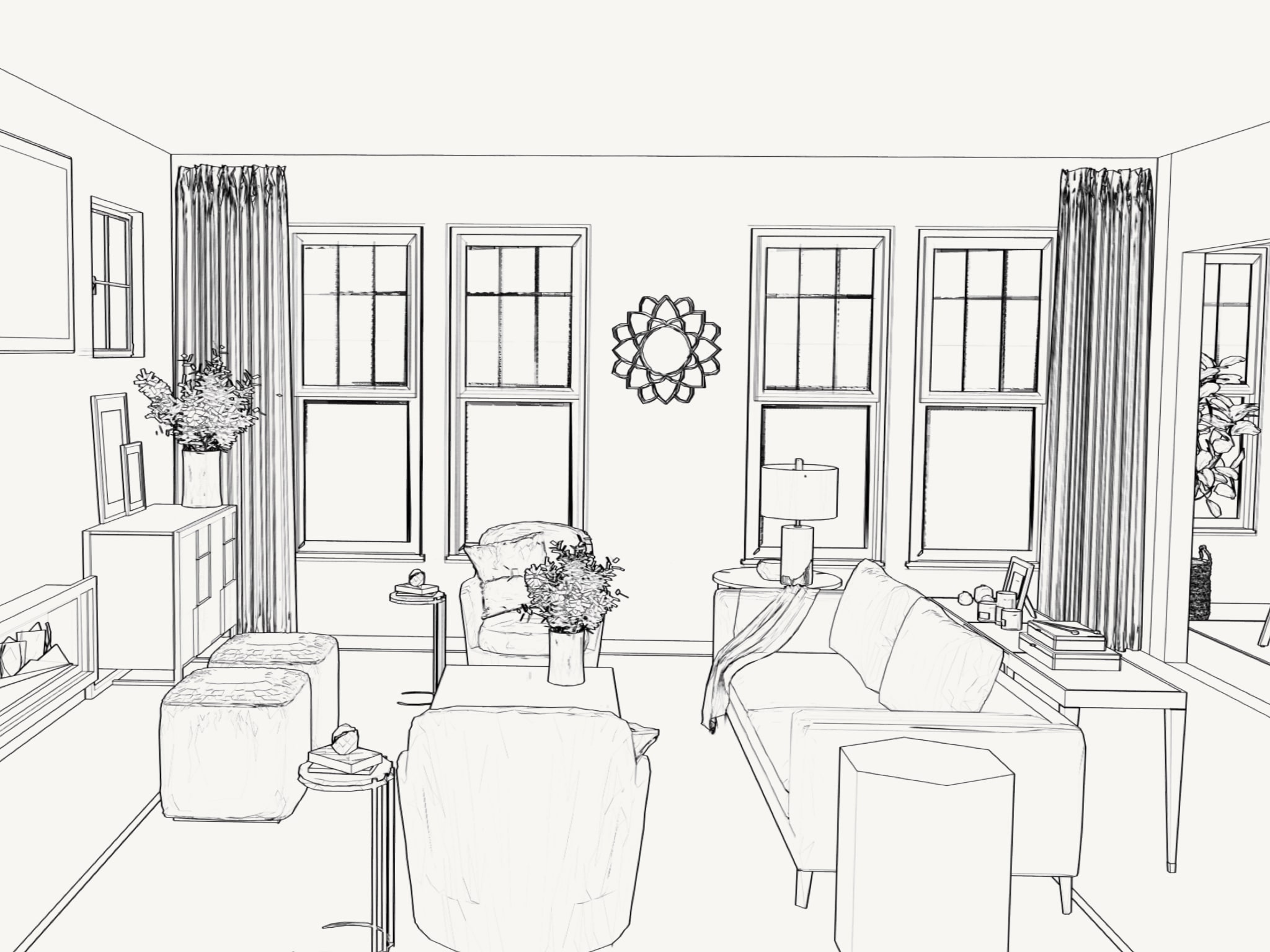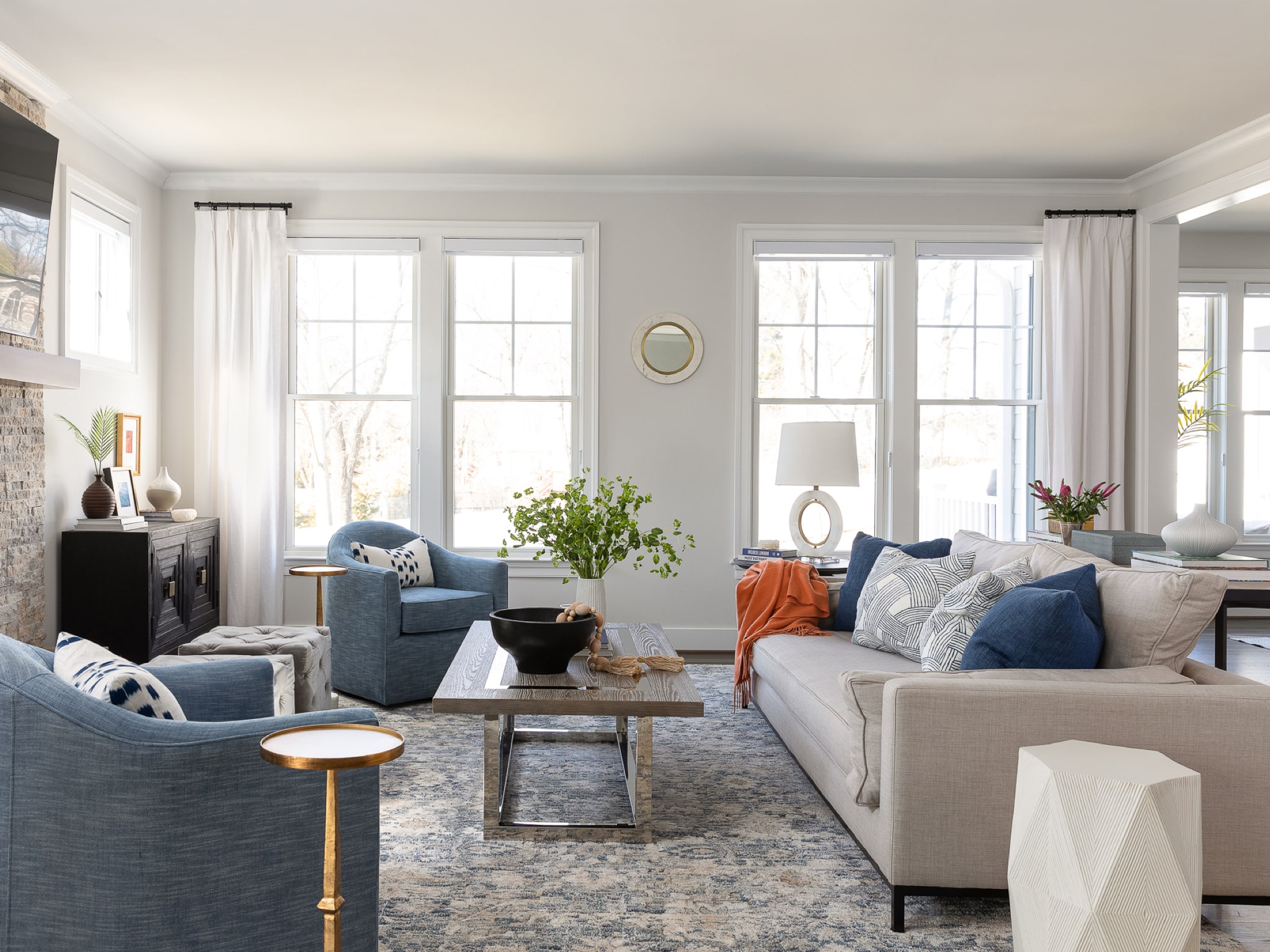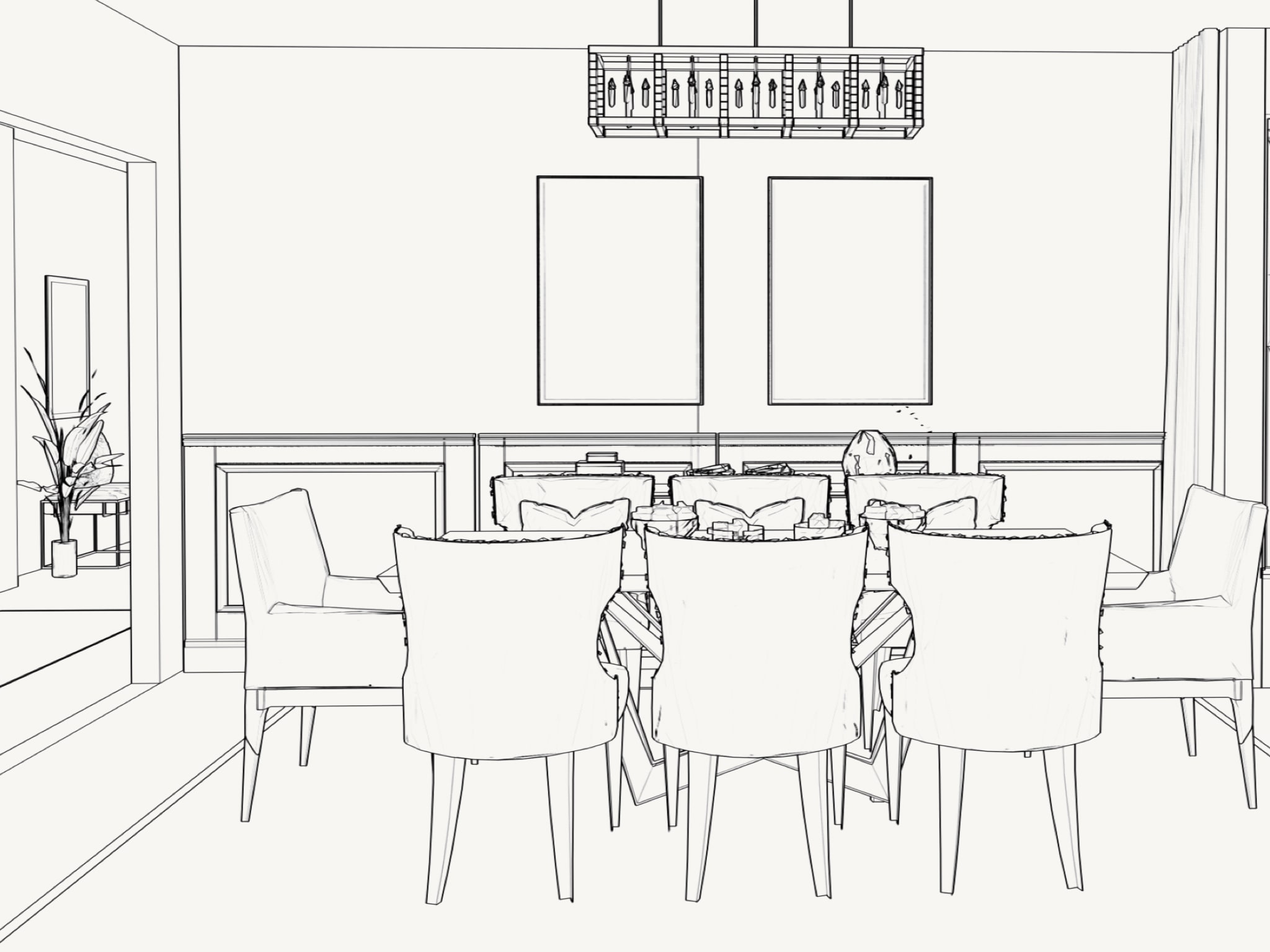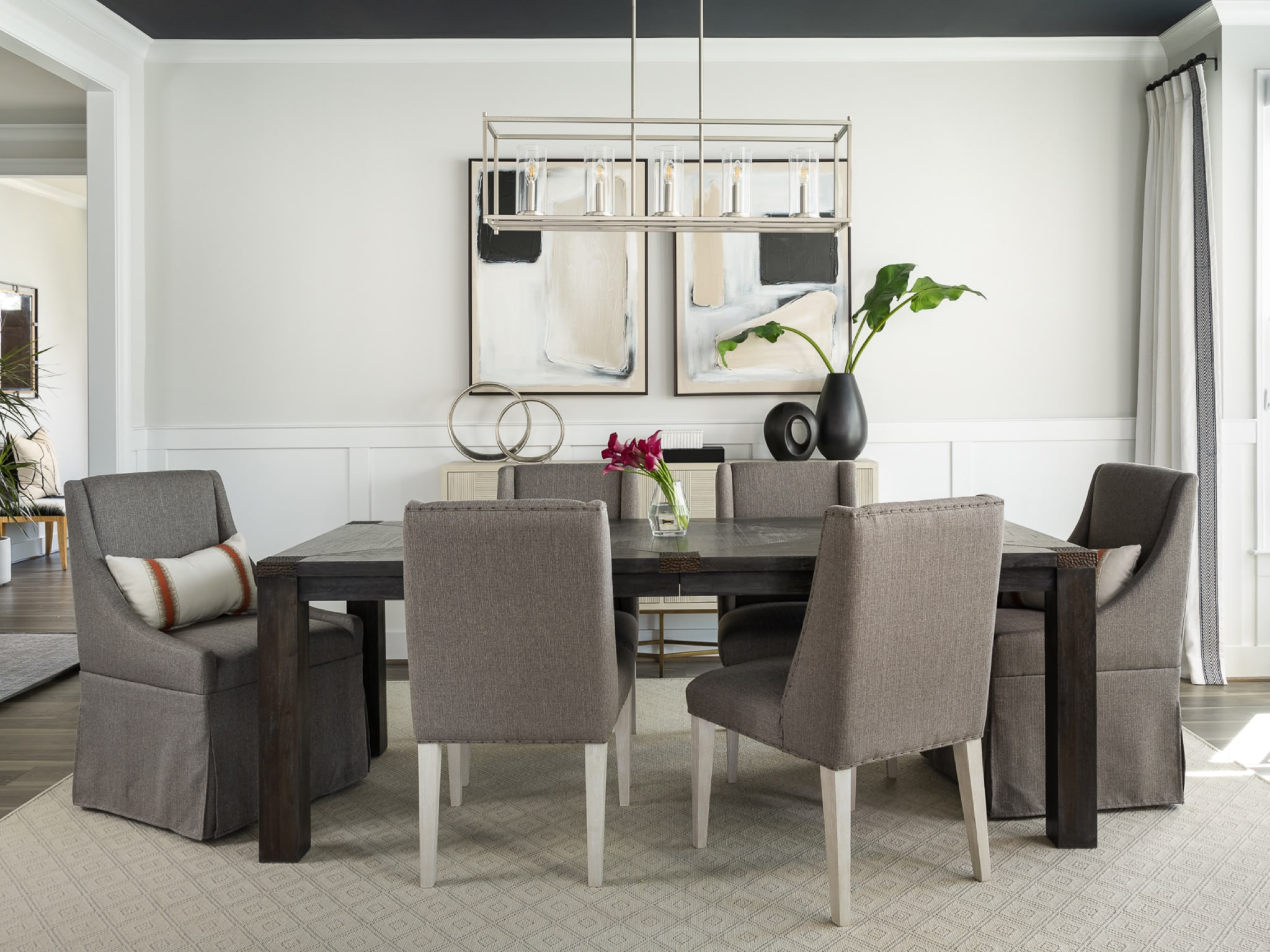 Outdoor Living
Our process is designed to help you feel happier in your home by creating spaces that reflect your personality and enhance your lifestyle.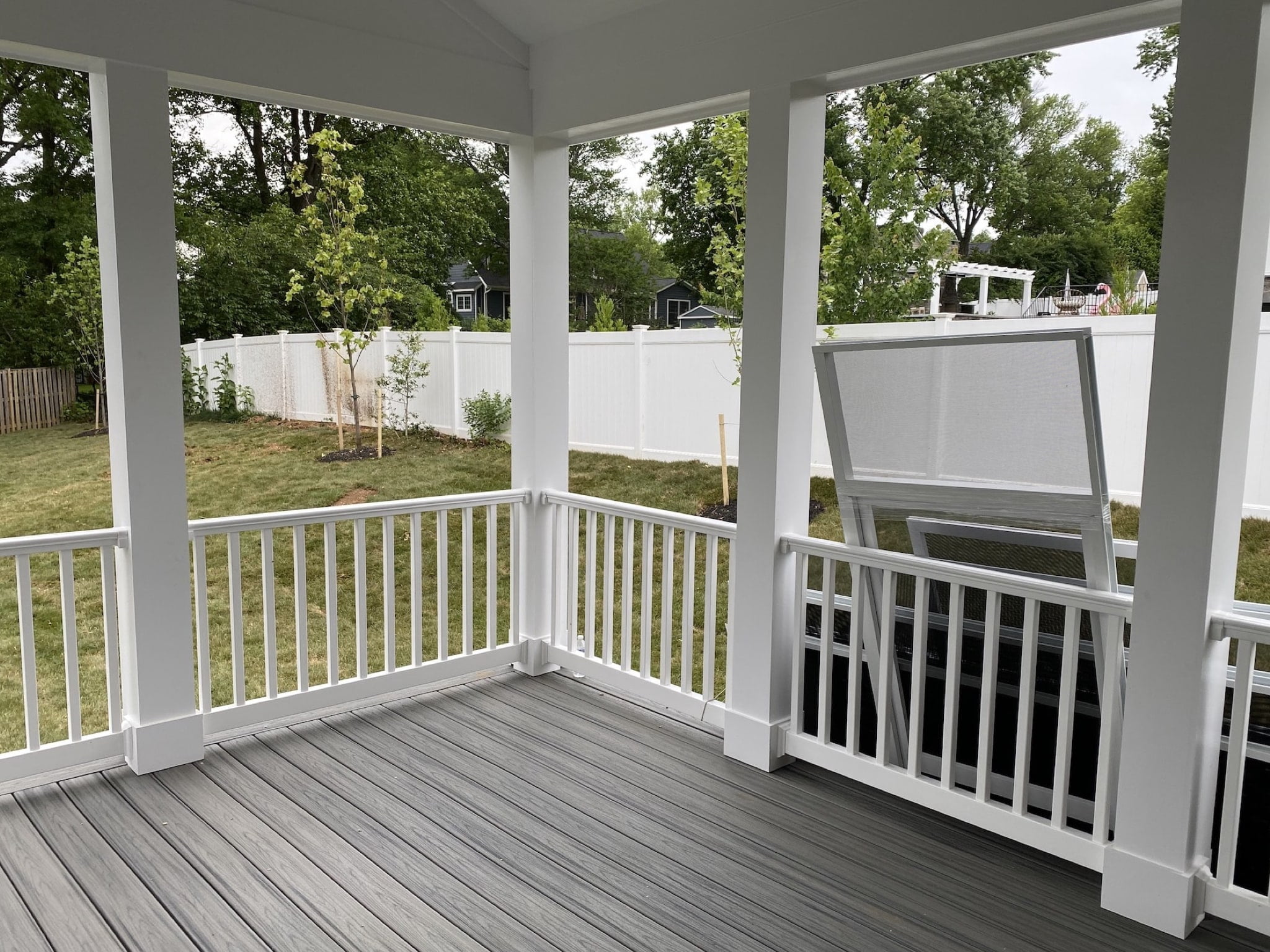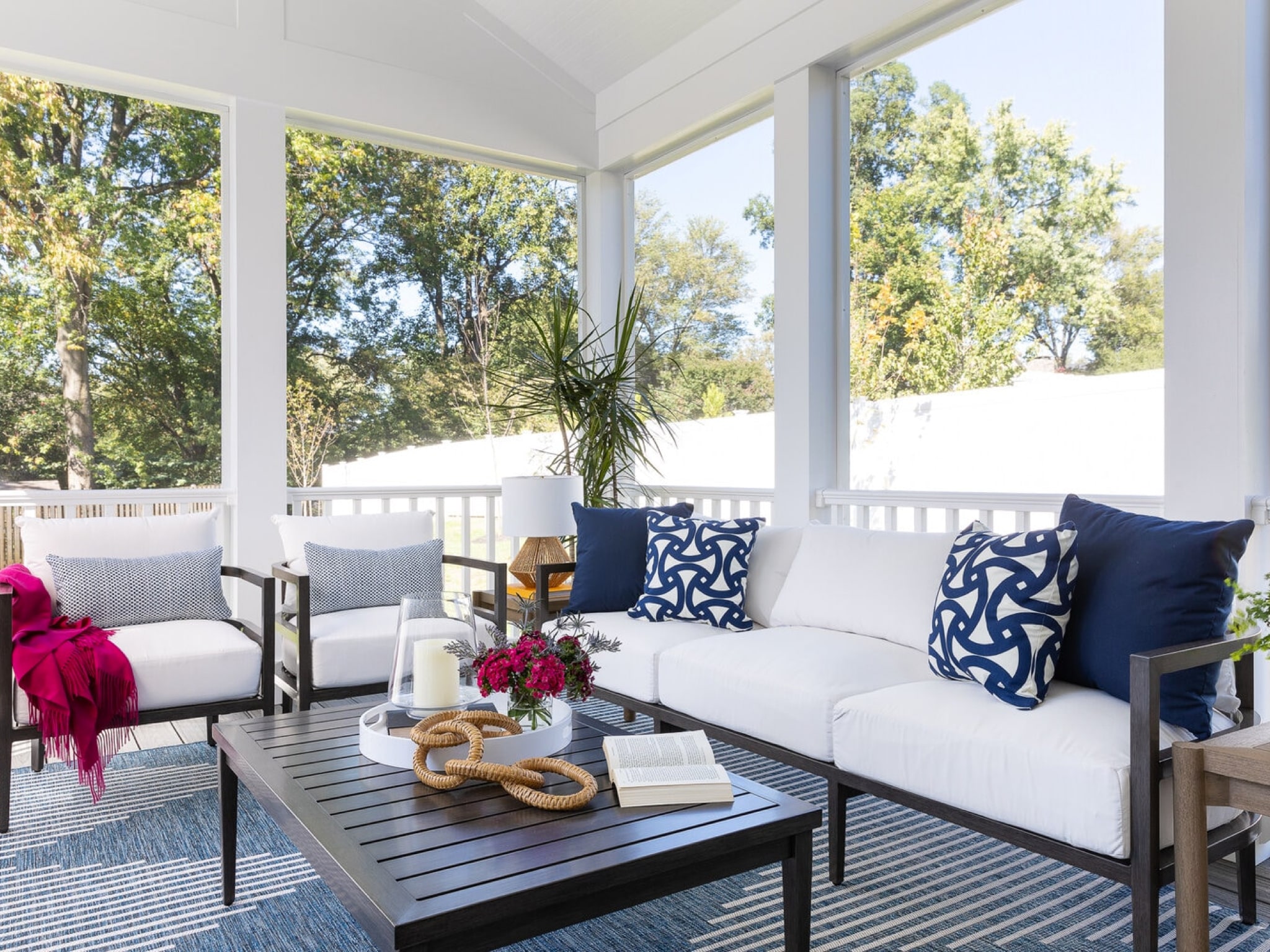 Details Matter
Details matter. Taking the time to get to know her clients enables Kristen to weave unexpected personal details into the design to create a unique look.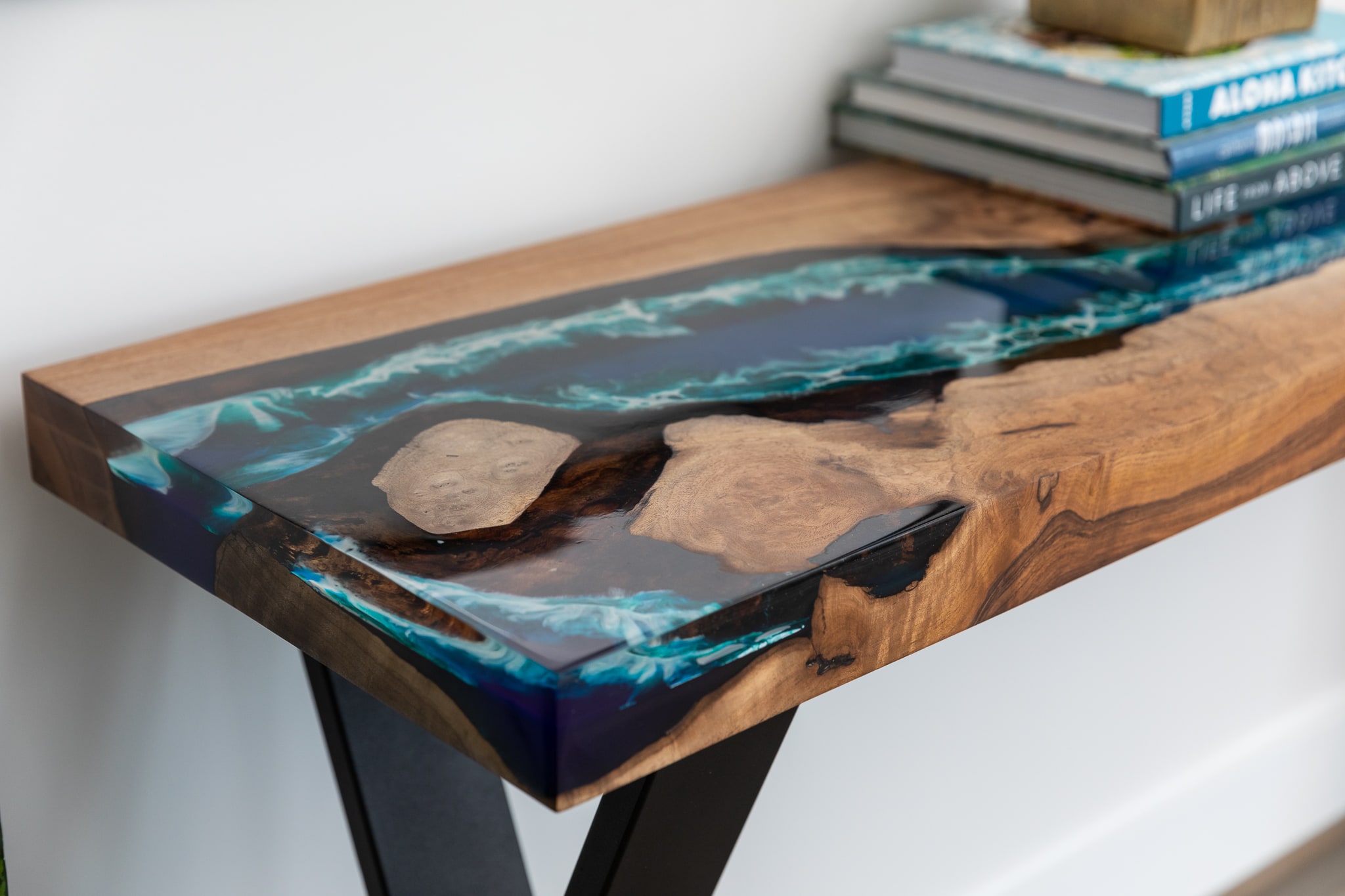 Custom made solid wood epoxy resin table
The selected patterns and textures give a subtle nod to the ocean and complement the overall color story. Unique pieces like the vase from El Salvador and the custom made table add meaning to the home.
"I worked with a local artisan to create a custom table that had Hawaii and California Coast Vibes. I was able to select the species and shape of wood and pick the resin colors to capture the feeling of waves crashing."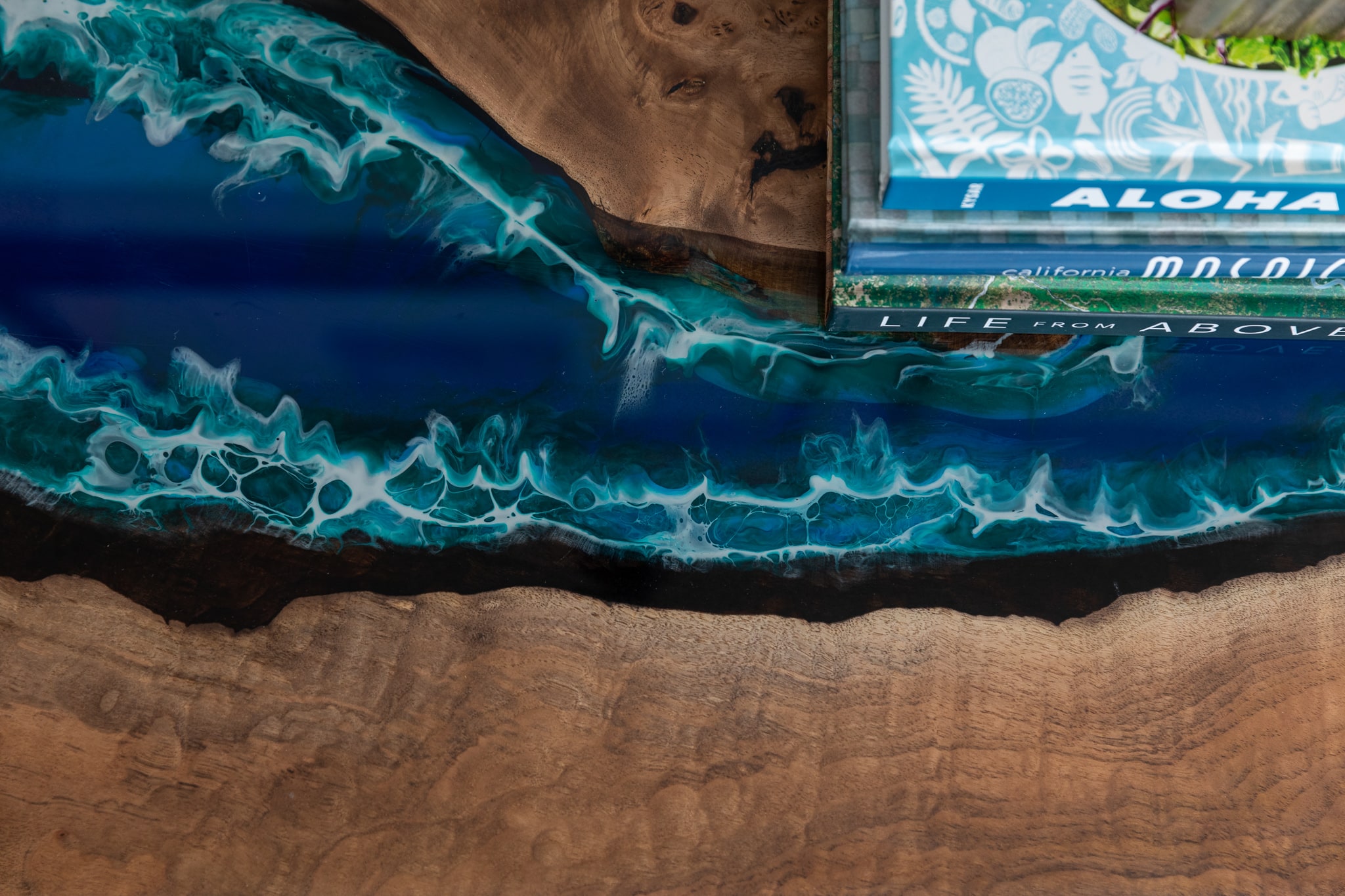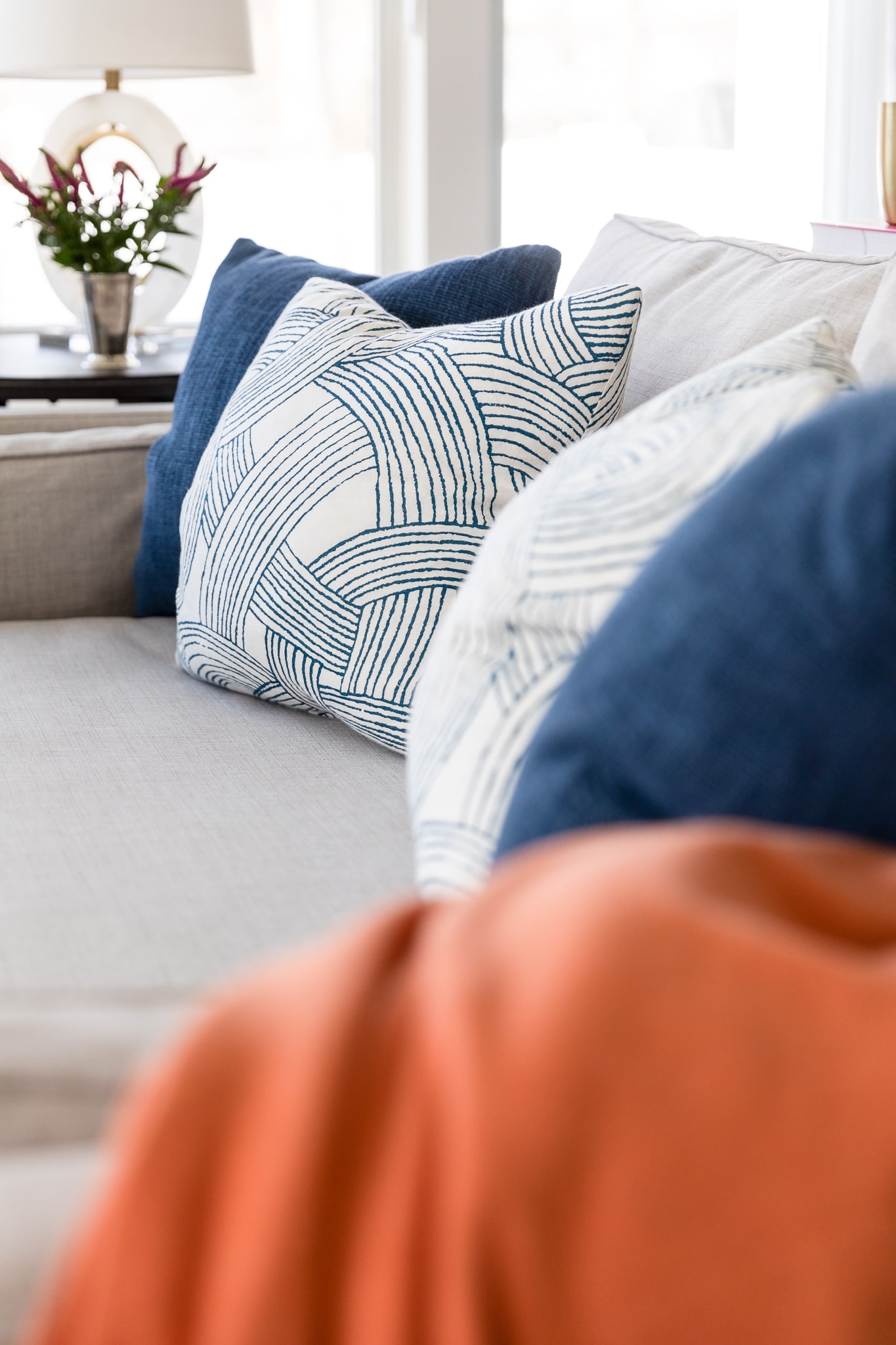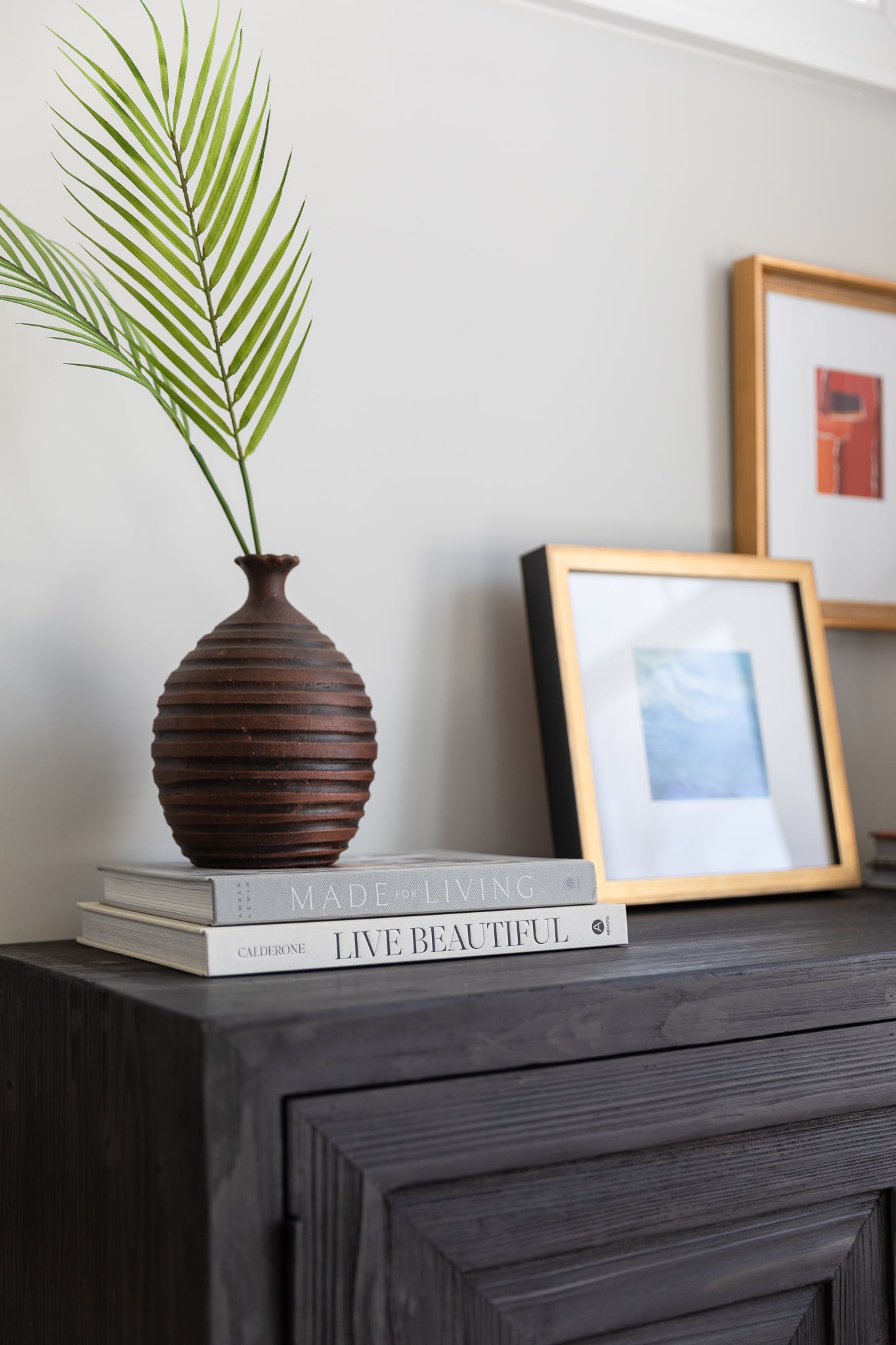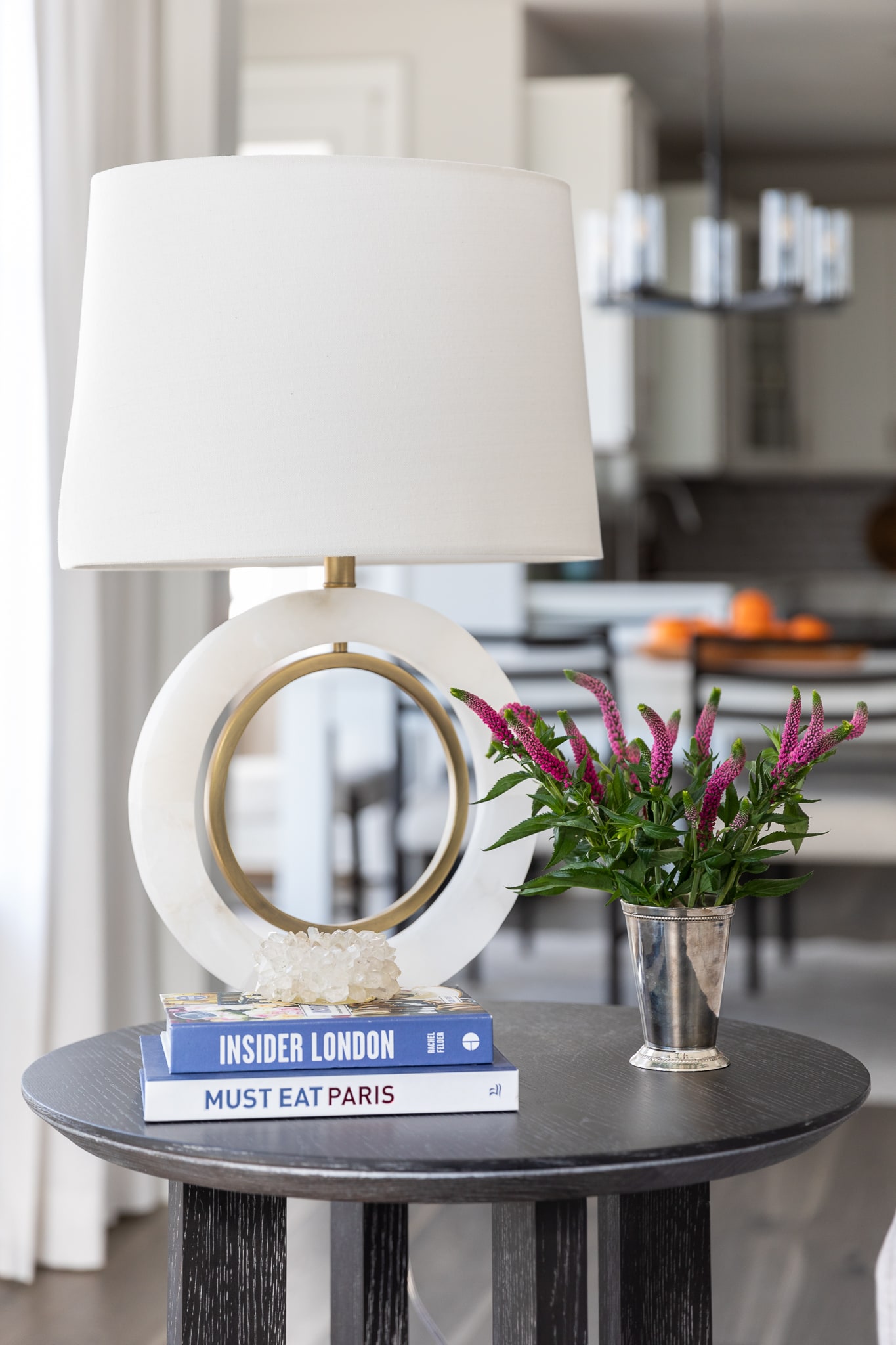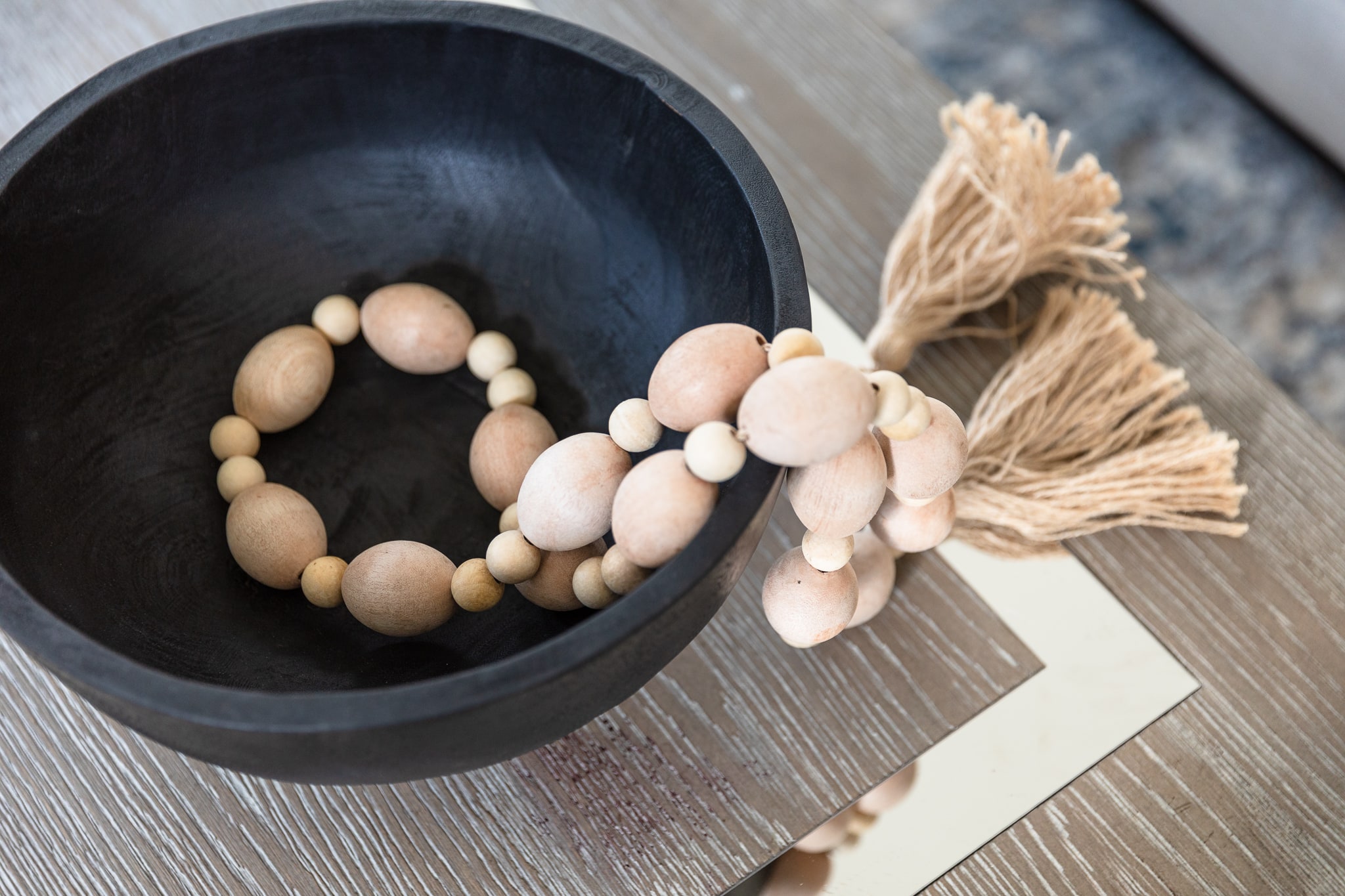 Client Testimonial
"Kristen totally got what we were looking for - a chic and sophisticated space that is also comfortable and practical. She is an absolute pleasure to work with. Kristen took the time to listen to the different perspectives that my husband and I had and bring them together with awesome ideas. She gave us several choices for each key piece which allowed us to make good, consensus decisions quickly. And she was resourceful and flexible when supply chain issues complicated timing. One aspect of her advice that really stood out for us was the selection of art based on only a limited amount of information on what we liked. Kristen has a gift for unique accessories that help complete and pull together a room. And she is a really communicative and a delightful person."
- Corina M
Design Questionnaire
We love helping our clients discover their style and creating spaces that reflect their personalities. How do you want your space to feel?